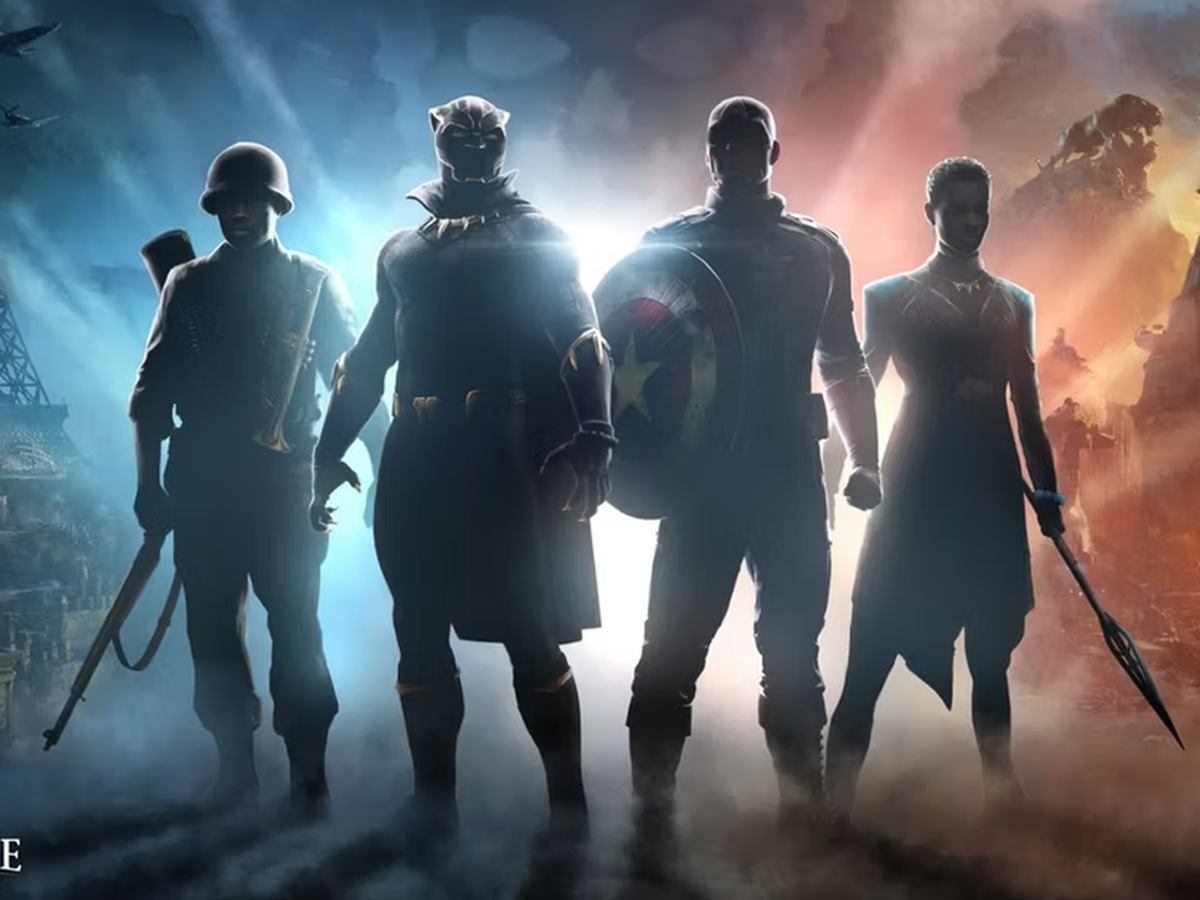 2023 will be an extremely important year for Marvel. Regarding the cinematic universe, Marvel is preparing for Phase 5 with works like Ant-Man and the Wasp: Quantumania that will be released in just a few weeks. As for the gaming industry, 2023 is also considered an extremely important year with the most anticipated launch of Marvel's Spider-Man 2 or updated and expanded versions with blockbuster Marvel's Midnight Suns. In addition, it is also necessary to mention Skydance's Marvel – a blockbuster that is not noisy but still receives special attention.
Skydance's Marvel is one of the most awaited superhero games
First announced in September 2022 during D23 Expo, Skydance's Marvel made many people admire when it brought players to superheroes in the context of World War II, where Black Panther and Captain America were having to. join forces to defeat the evil army that has spread across the globe. Although no specific release date has been confirmed, it is likely that Skydance's Marvel will be released sometime later this year.
Some meaningful scenes are revealed in the game's trailer
Going back to being first announced in September 2022, Skydance's Marvel has also delivered a brief trailer. Although not revealing too much, but Marvel fans have also noticed a few familiar details such as Veray Lynn's logo, or a secret document with the words Hydra. In addition, Captain America's shield with 5 scratches has also appeared, thereby helping players to easily guess the presence of both Captain America and Black Panther. In addition, this trailer with super eye-catching graphics also implies two more characters, which players are predicting are Gabriel Jones – a member of Howling Commandos, and Nanali, the leader of Wakanda's spy network.
However, gamers will probably have to wait quite a bit to see this game launch
Although there is no specific release date, surely, at least until the end of the year Skydance's Marvel will have new information. As for now, Marvel is probably focusing more and wants to focus attention on the launch of Marvel's Spider-Man 2 in the near future.