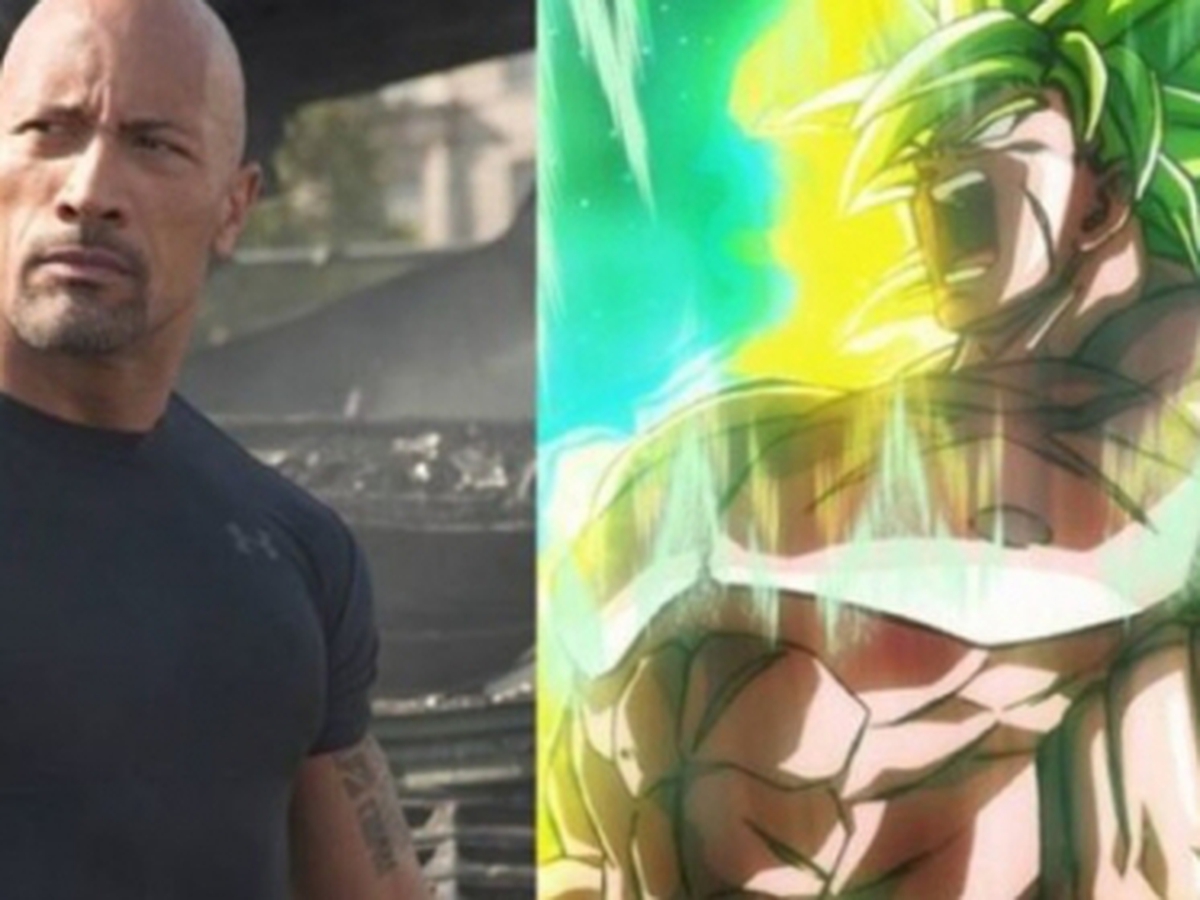 If Dragon Ball Super was adapted into a live action movie, who do you think would be suitable to play Broly – one of anime's most iconic villains? There will surely be many actor names that fans can nominate for this position!
However, Brazilian digital artist Samukarts has turned the above question into reality with his unique imagination. He imagined Dwayne "The Rock" Johnson – one of the most famous and popular Hollywood actors today as Broly.
From a famous wrestler, Dwayne Johnson has become a top Hollywood star based on his own talent. Before pursuing an acting career, he proved his strength in the ring by winning the WWE Heavyweight Championship 6 times and the World Tag Team Championship 5 times.
Dwayne Johnson had excellent performances in films such as "Training Dad", "Jumanji: Into the Jungle" and "Jungle Cruise". Now, imagine this charisma channeled to give life to Broly, the Saiyan who survived the destruction of his planet at the hands of Freeza. Through violent training, Broly became the legendary Super Saiyan. Dwayne Johnson is indeed a very suitable choice for Broly.
Dwayne Johnson is shown in a state of Super Saiyan rage – Photo: Samukarts
Before turning Dwayne Johnson into the legendary Super Saiyan Broly, Samukarts had many times used his imagination to bring famous actors' faces to transform into characters in anime and hit series and received recognition. warmly loved by netizens.