Both Ryzen™ 7040 Series and Ryzen™ 7045 Series use the Zen 4 architecture, but each product line has its own strengths aimed at different practical needs. In more detail about each CPU line, let's find out right below.
AMD Ryzen™ "Dragon Range" Series – Breakthrough Performance
Ryzen™ 7045 "Dragon Range" Series is AMD's most powerful CPU for laptops at the moment. This product line inherits almost all the great features from the desktop Ryzen™ 7000 Series such as the latest Zen 4 architecture with up to 16 cores and 32 threads, large cache, manufacturing Optimal.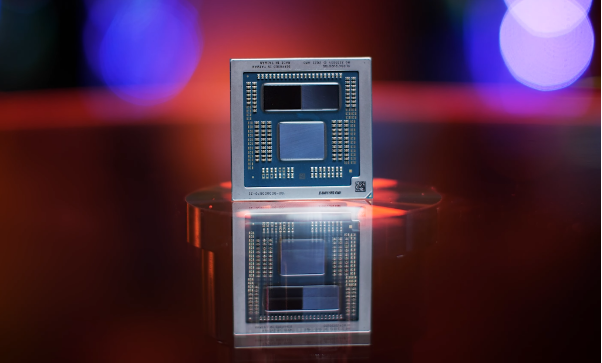 AMD Ryzen™ "Dragon Range" Series Has Impressive Performance
All 16 cores on the flagship Ryzen™ 9 7945HX CPU are large cores and all have hyper-threading. This is the traditional design of x86 processors so far, which means that the power from all 16 cores can be more easily leveraged than with a large core and small core architecture design.
The Ryzen™ 7045 Series also inherits the same large cache memory as the desktop Ryzen™ 7000 Series. In which, Ryzen™ 9 7945HX has a total L2 + L3 cache capacity of 80MB, equivalent to Ryzen™ 9 7950X.
The significance of large cache memory has been demonstrated by AMD on 3D V-cache products, most notably the significantly increased frame rates in many games making this processor family ideal for gaming laptops.
As a result, the performance of the Ryzen™ 7045 "Dragon Range" Series is improved by nearly 80% compared to the previous generation and leads the way in the mobile CPU segment.
Despite being so powerful, but thanks to the advanced 5nm manufacturing process and optimized Zen 4 architecture, AMD can still control the power consumption and heat on the new CPU line to match the equipment on laptops.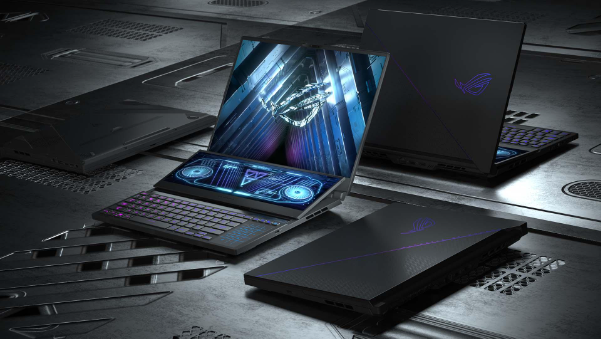 ASUS ROG Strix SCAR is powered by AMD Ryzen™ 9 7945HX
Currently, the flagship AMD Ryzen™ 9 7945HX processor has been equipped on a number of high-end laptop models, including the ASUS ROG Strix SCAR and ASUS ROG Zephyrus Duo 16 (2023) series launched in Vietnam for service. good for both gaming needs and creative needs.
AMD Ryzen™ 7040 "Phoenix" Series – Technological Breakthrough
Also using the Zen 4 architecture, the Ryzen™ 7040 "Phoenix" Series not only focuses on performance, but also ensures a balance of other factors such as heat generation and integration of many pioneering technologies.
To ensure powerful yet cool performance, the pioneering Ryzen™ 7040 "Phoenix" Series uses a 4nm process while the competition is still stuck at 10nm. Combining the Zen 4 and 4nm architectures, AMD can create 8-core 16-thread processors clocked on 5GHz but the TDP is only 15 – 30W. AMD also adds that laptops equipped with Ryzen™ 7040 "Phoenix" can enjoy up to 30 hours of battery life while playing video.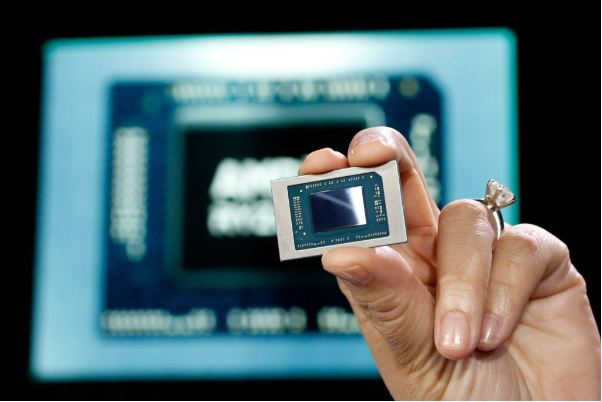 The AMD Ryzen™ 7040 "Phoenix" Series features a host of new technologies.
The Ryzen™ 7040 "Phoenix" Series is also the first CPU from AMD to feature the latest RDNA3 GPU. With the highest option of 12 cores, clocked at 2800 MHz, the performance of integrated graphics on this CPU series can surpass many energy-saving discrete graphics processors.
Not stopping there, the Ryzen™ 7040 "Phoenix" Series is a pioneering x86 processor featuring its own AI processing hardware called Ryzen™ AI. This hardware is currently used to eliminate video and audio noise during video calls with superior power efficiency compared to CPU and GPU usage. In the near future there will be more software and applications that take advantage of Ryzen™ AI.
Another small upgrade that is also very noticeable on the Ryzen™ 7040 CPU line is support for 2 40Gbps USB4 ports with high bandwidth, wide compatibility with an accessible USB4 accessory ecosystem.
In addition to the "HS" options launched at CES earlier this year, AMD has also recently introduced more "U" options. Recently released processors include the 8-core 16-thread Ryzen™ 7 7840U, the 6-core 12-thread Ryzen™ 5 7640U, the 6-core 12-thread Ryzen™ 5 7540U, and the 4-core 8-thread Ryzen™ 3 7440U.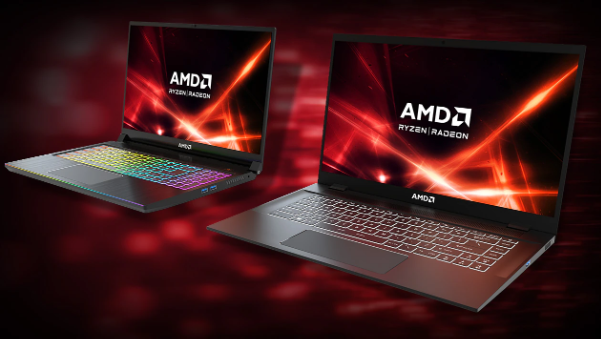 The Ryzen™ 7040 "Phoenix" Series will be available in various product lines.
With the addition of more options to the Ryzen™ 7040 "Phoenix" Series, there will be more thin, light, powerful laptops and great battery life in the near future. Ultra-thin and light laptops in the near future that do not need a GPU can still play many games well and serve the needs of content creation well.
The Ryzen™ 7040 HS-series is available on the Acer Nitro 16 Phoenix series – the successor to the Nitro 5.
In the near future, we hope to see more products equipped with AMD Ryzen™ 7045/7040 Series to help users have more choices of high-performance, thin and light computers with long battery life.