E Line 24E1N3300A series monitors with stunning FHD resolution, combined with IPS panels for maximum sharpness and realism, and can be customized for different uses. Using advanced technology, the 24E1N3300A offers features such as USB-C connectivity, SmartContrast mode, SmartImage Game mode, Flicker-Free technology and LowBlue mode to increase work efficiency and productivity as well as increase productivity. entertainment.
Philips 24E1N3300A Full HD Monitor 24 INCH 1ms 75HZ IPS LCD
Simplify all your connections with only USB type C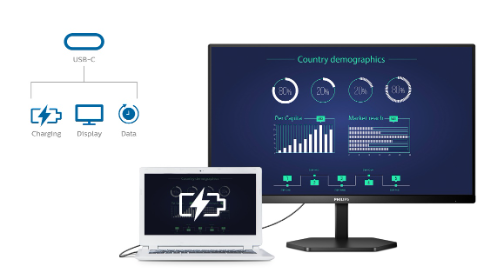 Philips is committed to providing a good and convenient experience for home monitor users. Currently, USB-C is considered the most powerful and versatile connection, Philips 24E1N3300A with a USB-C cable equipped with Power Delivery technology up to 65W can charge your smartphone directly from the screen quickly and can also power up any other compatible modern device. In addition, the slim and powerful USB-C (up to 70% smaller than other cables) allows users to transfer power and data both ways, conveniently enjoying high-quality images, such as videos and images, from connected compatible devices.
24E1N3300A with USB-C will help to minimize your workspace, the number of cables needed to connect to various peripherals such as HDMI and VGA, will also be eliminated. In addition, USB-C also features DP Alt Mode, a display mode that supports output signals with high-resolution video that can completely replace the typical DisplayPort port with little space. than. Overall, the convenience, power and features of USB-C make it an indispensable choice for those looking for a smart and efficient monitor.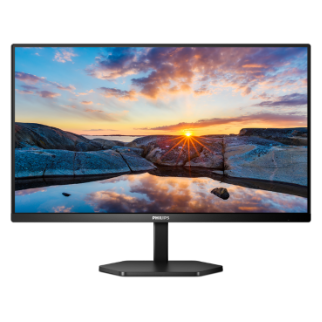 The PHILIPS 24E1N3300A monitor is not only a great assistant at work, but also has the ability to let us relax with popular games through adaptive Sync features, extremely fast 1ms response time (MPRT). Customers will be extremely pleased to experience images at an extremely sharp and smooth level thanks to SmartImage mode optimized for gamers to freely battle FPS or RTS games according to their personal custom settings. still ensure optimal performance.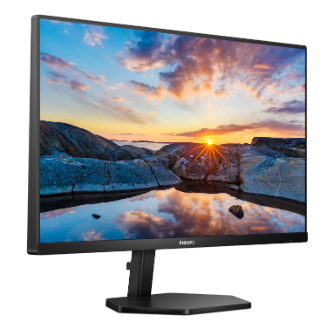 In addition, the PHILIPS 24E1N3300A display provides readers with a more realistic seamless experience thanks to EasyRead mode for an experience like reading directly on paper and easy to make other adjustments. Change the EasySelect Menu. Equipped with Flicker-Free technology and LowBlue mode to help minimize the flickering causing eye fatigue, users can comfortably work or entertain for a long time in front of the screen with movies. At the weekend from all angles, the color is still standard and the eyes are still cared for and carefully protected at the highest level of safety!
The more special thing that Philips wants to bring to consumers is the built-in speakers inside the screen that provide high-quality surround sound so that all your entertainment experiences will be at the truest level. Surely this is a sophisticated choice and extremely suitable for those who are looking for an extreme monitor model for e-sports & entertainment!.
Some other specifications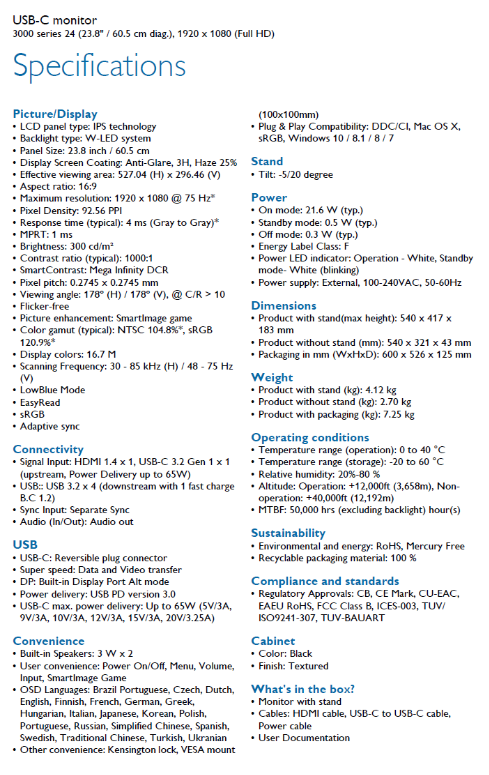 Find out more product information at:
Website: https://vn.aoc.com/
Fanpage: https://www.facebook.com/agonbyaocvn