T-Hex in Piltover is a clan that is of great interest to many players when it is the clan that explodes with a comeback at DTCL Season 9.
DTCL Season 9 was officially launched at the PBE server in early June. As a season with new things, TFT Season 9 received a lot of attention from fans with new mechanics and clans. The question many gamers ask at this time is whether DTCL Season 9 has an explosion system or not?
The answer is yes and that is the Piltover race with the familiar red-black mechanism. Piltover will have 5 champions: Orianna 1 gold, Vi 2 gold, Ekko and Jayce 3 gold, Heimerdinger at 5 gold. The Piltovers in TFT Season 9 will have two activations: 3: for a T-Hex and 6, which is double the amount of points accumulated from the losing streak.
Specifically, the Piltover clan will give 1 T-Hex, each time the T-Hex loses, they will receive a cumulative number of points based on the player's losing streak:
Losing streak 1: 1 point
2-3 losing streak: 2 points
4-5 losing streak: 3 points
6-7 losing streak: 4 points
8-9 losing streak: 5 points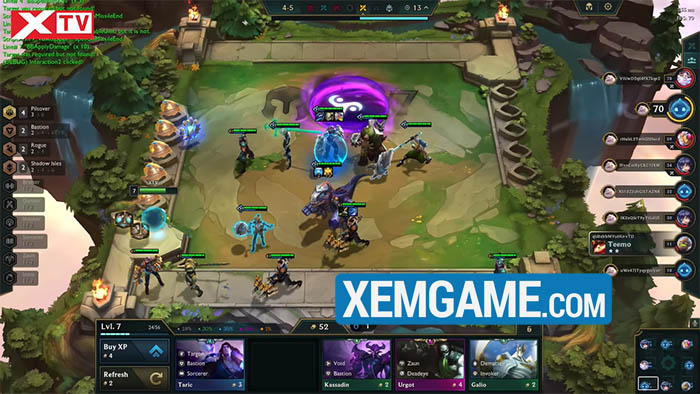 When winning, those accumulated points will be converted into strength for T-Hex with:
Milestone 10 strength: T-Hex will get 2 stars
Milestone 20 strength: T-Hex activates Breath
30 power milestone: T-Hex will get 3 stars
Milestone 50 strength: T-Hex will gain 5 stars and increase Breath power.
Also, whenever T-Hex has a power stat, you can sell it for loot back. You can select T-Hex to see stats such as the chain and value of the reward after selling T-Hex.
So, I personally feel that the Piltover race in TFT season 9 will be redder and blacker than Thief because the trophy reward has not been determined as well as having to keep the losing streak to maximize accumulated points and strength. However, Piltover will give better health retention with the increased power from T-Hex and the ability to actively explode the jar whenever we want by selling T-Hex or maybe playing T-Hex 3 , 4 stars always.