Despite their opposite personalities, Naruto Uzumaki and Hinata Hyuga still find love despite their differences.
Hinata is the shy classmate of the mischievous, lively Naruto. She has been secretly watching Naruto since day one and has a special affection for him. In the first part of the manga, Naruto was unaware of Hinata's romantic feelings for him.
Author Kishimoto himself once shared: "Hinata has been watching Naruto, since the early days and during that time, Hinata was the only kid supporting and cheering him on. Even though Naruto failed and sometimes had bad luck, he didn't give up. Hinata understands and feels that you are cool because Naruto is determined to never give up."
It was only during her teenage years, during an attack on Konoha by Pain, when Naruto's life was threatened, that Hinata finally bravely revealed her feelings. The little girl made herself the last line of defense against the Akatsuki. Throughout the series, Hinata always stood by Naruto's side at key moments.
Later, Neji's unfortunate departure at the height of the Fourth Shinobi World War created an opportunity for Naruto and Hinata to grow closer.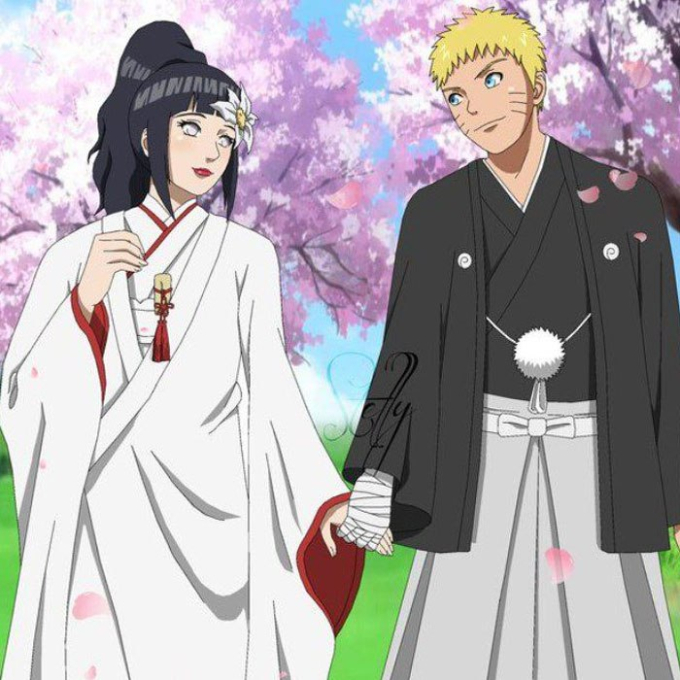 If Neji's defeat of Hinata in the Chunin Exam brought the two together, Neji's death brought them closer together. After the fourth great ninja war, the two had a perfect wedding that surprised many fans because of the author's extreme sharp turn.
The series ended, Masashi Kishimoto – Naruto author came up with a special additional story for the Naruto manga called "After The Last".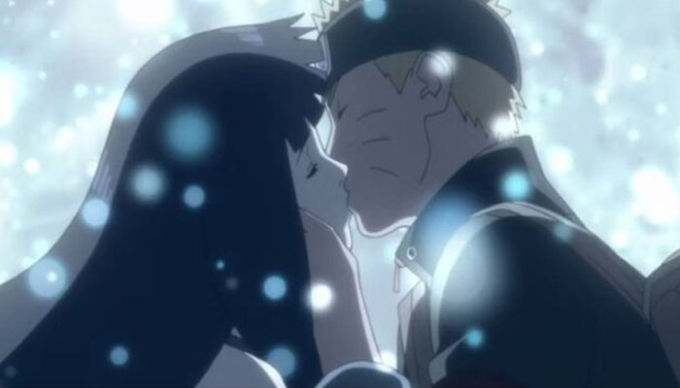 The movie The Last: Naruto the Movie filled the gap between the end of the Fourth Shinobi World War and Naruto becoming the Hokage of Konoha. As well as delving into the love relationship between the two and giving Naruto and Hinata a complete ending, satisfying longtime followers. Also in this movie, they gave each other their first passionate kiss.
On their first official date, because Naruto didn't have much money, Hinata mentally chose the famous and affordable Ramen restaurant Ichiraku to ease her lover's "suffering". Ramen Ichiraku is also Naruto and the other ninja's favorite restaurant throughout the series.
Having a separate story about Naruto and Hinata's dating period is an interesting thing for fans who have followed them since the beginning of the work.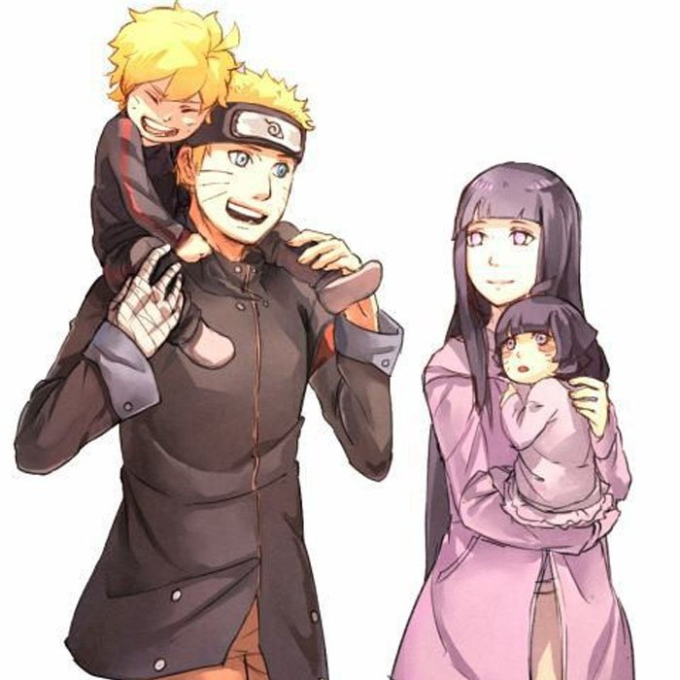 After the war, in the story of the next generation, Hinata is depicted as Naruto's wife and mother of two children Bortuo Uzumaki and Himawari Uzumaki.