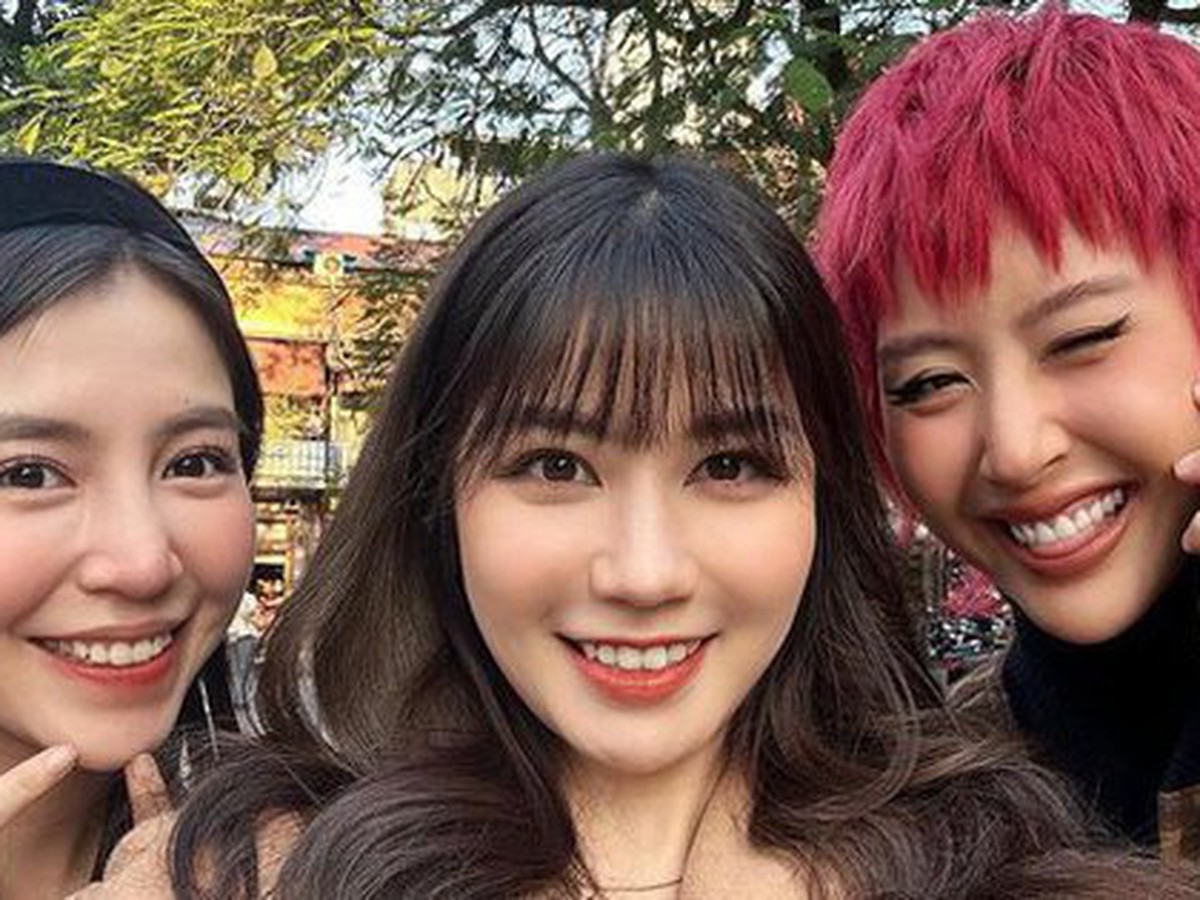 Quynh Anh Shyn, Man Tien and An Japan are some of the hottest 9x hot girls in Hanoi for a while. All 3 have known each other since they were in school, possessing beautiful beauty and many talents. Therefore, this group of friends received a lot of love from young people and was called the "killer trio".
After many years of being close, when they grow up, each person has their own orientation in work. Therefore, fans rarely see this trio appear in the same frame. Recently, on the occasion of the Lunar New Year 2023, Quynh Anh Shyn, Man Tien and An Japan had a chance to meet in Hanoi. It is known that this meeting is also the occasion of the 12th year of friendship.
The "killer trio" that day…
Not only that, the trio also recreated the same pose as 10 years ago. It can be seen that all three are increasingly promoting beauty, no longer having a clear and innocent appearance, but looking more personal and impressive than before.
Besides beauty, the life of the trio also has many changes. Currently, Man Tien is married and is preparing to welcome her first child. An Japan used to be familiar with many MVs of popular singers, now owns its own fashion brand and has a successful business career. She also just got married at the end of 2022.
Rarely do all 3 have the opportunity to meet and appear in the same frame
The friendship of close friends has entered the 12th year, making many people admire
Meanwhile, Quynh Anh Shyn is more famous in the field of fashionista. She moved to Ho Chi Minh City to live and work, so she rarely had the opportunity to meet both friends. Quynh Anh Shyn is also the only person in the "killer trio" who is not married.
Looking back at the image of that day – now of this trio, fans still express their admiration and praise for Quynh Anh Shyn, Man Tien and An Japan. Many people also feel happy and happy because they still maintain close relationships and have stable and successful lives.