The sunniest spot on Earth is the Altiplano plateau of the Atacama Desert, an arid plateau near the Andes Mountains in Chile. This is considered a place that receives the same amount of sunlight as Venus – a planet located much closer to the Sun than Earth.
Although the climate here is often cold and dry, this area at about 4,000 meters high receives more sunlight than places near the equator or at higher altitudes, according to a study published July 3 in the Journal of the American Meteorological Association.
The Atacama Desert is special for several reasons: It's the oldest desert on Earth, and it's also the driest (after the North and South Poles). This is also considered the clearest place to see the night sky.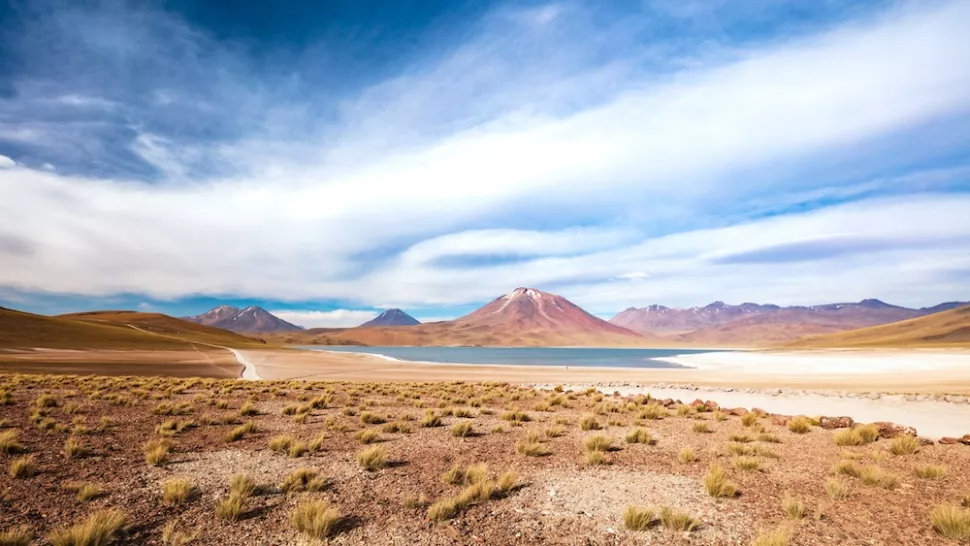 The sunniest place on Earth is Chile's Atacama Desert
Chile's Altiplano Plateau also stands out for being subjected to the highest amount of solar radiation on Earth. Scientists have measured a world record for solar radiation at this plateau of 2,177 watts per square meter. For comparison, radiation at the top of Earth's atmosphere is approximately 1,360 watts per square meter, according to the study.
"That's really the radiation you would get in the summer if you were standing on Venus," said Raul Cordero, lead author of the study and a climatologist at the University of Groningen in the Netherlands.
According to this expert, the comparison is "incredibly astonishing", as Venus is about 28% closer to the Sun than Earth. According to the study, the average solar radiation over the plateau is about 308 watts per square meter – a world record-breaking figure, twice as high as that recorded in Central Europe and the East Coast of the US.
"As solar radiation travels through the atmosphere, it is absorbed by atmospheric water vapor and dispersed by clouds and sols," said Seiji Kato, an atmospheric scientist at NASA.
However, a location with high altitude, aridity that makes it difficult for water vapor to exist, as well as less clouds and aerosols will certainly receive more sunlight."
Another reason why Chile is so sunny is due to the country's geographical location in the Southern Hemisphere. This is especially true in the summer when Earth's orbit is closer to the Sun, reaching a point called perihelion in early January, resulting in a 7% higher increase in solar radiation in the Southern Hemisphere than in the Northern Hemisphere, according to the study.
While plenty of sun can have its benefits, this level of exposure can have harmful effects. If you are exposed to such a high radiation risk, you must protect your skin.
Refer to Live Science