"Father of the year" – a noun phrase that people watching the Street Fighter 6 tournament in California, USA give to the champion male gamer. Because, he played in a special context that rarely happens.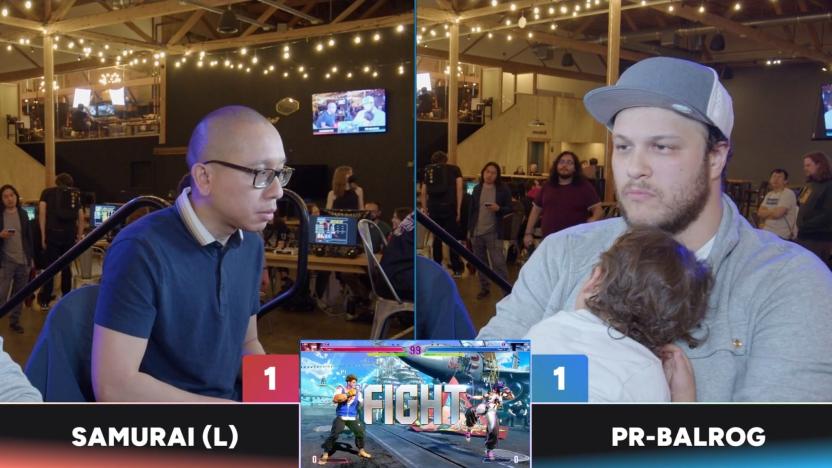 This is an image recorded at a local Street Fighter 6 tournament held in California, USA.
Specifically, the guy's name is Eduardo 'PR Balrog' Pérez – a veteran and famous gamer in the fighting game community. At the Grindhouse Fighters tournament, he successfully reached the final round, after overcoming many players with formidable skills. In the final stage, Pérez's opponent was Miky 'Samurai' Chea. With experience and tactical thinking, Pérez won with a score of 3-2.
Besides his strong inner ear, many people believe that he is also "saved" by the god of luck. And the little boy in his arms was like a blessing to help him go smoothly. It is this "unique" image that makes fans even more excited and admiring.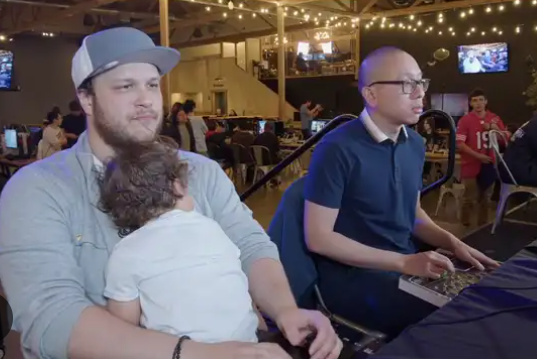 To a male gamer watching the match, he admired: "I find it difficult to play when the cat is sitting on my lap. Yet Pérez is here with his child while playing the final match. It's admirable" – this audience expressed. Meanwhile, female fans enthusiastically supported. They said, if their boyfriend or husband is also "good at domestic work and takes care of the housework" like that, they will never nag when they see their other half playing games again.
For insiders, this is definitely a memorable memory for father and son. This is also considered a mark that makes the event an attractive topic, attracting attention and discussions on social networks forums.