Carrying the team in the last moments, Soobin had a spectacular re-appearance in Naraka: Bladepoint.
Experience Naraka with 10 million other players: https://gsght.com/c/34v3hi
Teasing a short introduction to the latest music product in collaboration with Naraka: Bladepoint, Soobin Hoang Son is making both fans and the gaming community look forward to 10 episodes. The catchy background music, battle style, motivational lyrics and the backing investment from "survival blockbuster" – will definitely be an explosive MV as soon as it's released (August 19).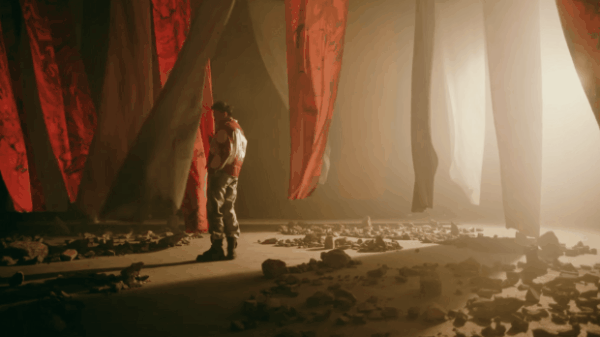 It is known that this is a song composed by Soobin himself, both lyrics and music, and then remixed by "witch" Touliver. At the same time, the product also received the companion of Naraka: Bladepoint to increase the level of combat, and the result was an extremely catchy chorus.
"Oh, one of a kind, or no one, yah
Oh, overcome hundreds of thousands of obstacles, like
Oh, mark forever and never fade
Sweep out the roadblocks, oh like a hurricane."
During the recent live broadcast of Naraka: Bladepoint, Soobin shared more about this new music product. Accordingly, the song and MV will accompany the series of events to celebrate Naraka's 1st birthday: Bladepoint.
In addition, this is also a song that Soobin has cherished for a long time, with the desire to inspire and cheer for all listeners, especially gamers.
"When I was doing this, the spirit I was aiming for was to create a music product that, when listening to, everyone feels excited, excited, and energized. It sounds like you want to play the game. , playing while listening, or listening before playing is fine". And indeed, by "listening before broadcast", Soobin's spirit is extremely good, he has not been able to enter the game for a long time due to his busy schedule, but still has his own defeat of three enemies in a row in the surprise of the fans. Mina Young and player Akame. It is true that there is a clip, there is a Triple Kill.
Listening means you want to enter the game, play while listening, or listen before playing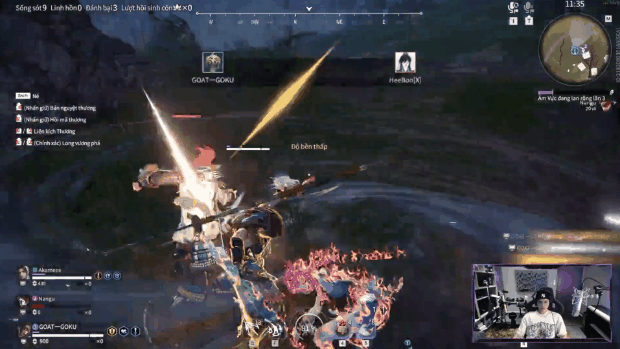 The power of music, Soobin marks his return to the Naraka: Bladepoint arena with a spectacular 3rd defeat
Perhaps that is also the reason why the song is covered with strong, motivating melodies and bold warrior spirit. Not to mention, the color of the MV is also appreciated for its super cool dusty substance, making people even more excited.
New music product will be released on the same day as the new map Thanh Hoa La, August 19
Also on the broadcast, Soobin shared that he started becoming a "hard fan" of Naraka: Bladepoint about 3-4 months ago and he always likes to enjoy the feeling of being immersed in unlimited battles anywhere. when you have free time. The first thing that Soobin does when starting the game after a busy personal schedule – is to "paint" her face right away for Justina Gu (Co Thanh Han).
After reaching the sales milestone of 10 million copies, this collaboration of Naraka: Bladepoint and 2 pieces of SpaceSpeakers further captivated fans, paving the way for the "Make Naraka Great Again" campaign in Vietnam. Let's look forward to the top-notch music product of the Soobin x Naraka label on this August 19.
#king-chien-naraka-king-lam-die-la-soobin-lap-ngay-cu-triple-du-da-lau-khong-luyen-ganh-ca-sieu-sao-world-championship-20220804175257045.chn