Two members of Refund Gaming, including Snake and QNT, have become familiar faces and are also formidable "sharks" at Thien Long Bat Bo 2 VNG. In addition to playing top games, the two streamers also make gamers excited with the box-smashing screens, authentic game "plays", which always attract a large number of viewers on their channel.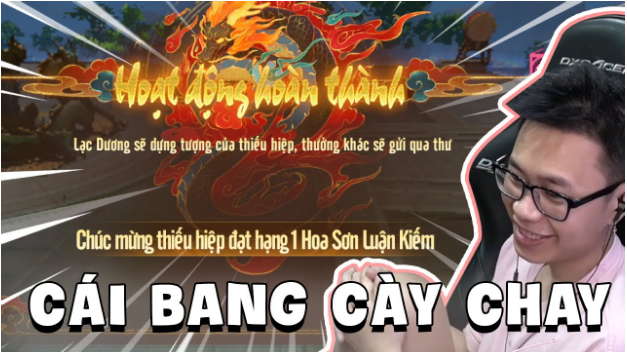 Recently, the gaming community of Thien Long Bat Bo 2 VNG was extremely surprised when Top 1 server was officially revealed in the livestream of QNT as well as Snake. According to known information, this player comes from server 11 – one of the first servers of Thien Long Bat Bo 2 VNG. The account owner named Tiggg makes many gamers admire with his playability and suitable calculations when combining different types of items.
Here, QNT has made many gamers admire when Top 1 Server not only possesses great combat power, but also has 5-star equipment, mounts, Dragon souls, external costumes, Dark weapons, Absolute learning, … all good clothes, not ashamed of being the "top of the top" account. In addition, this guy also owns the top 3 Tran beasts at the top of the server with the mutant Bach Trach 9, the variant Thao Thiet 9 and the mutant Giao Long 9, All three of the above beasts have superpowers.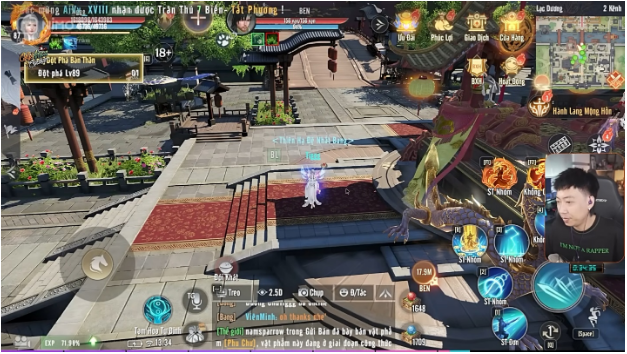 It is no coincidence that "Tinggg" has achieved such an unprecedented achievement, it is necessary to look through the bag of this master to see how great his tolerance is. In addition to heavily upgrading equipment sets, he also focuses a lot on skill training, fostering and arranging Pearl Beasts when going to battle as well as superior PK skills.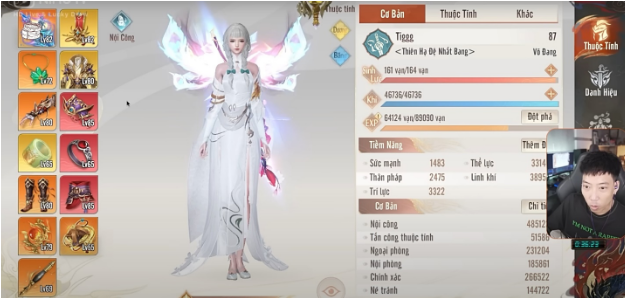 If QNT has answered the curiosity of gamers, his friend Snake is also one of the Top Servers at Thien Long Bat Bo 2 VNG. Snake's character Cai Bang is always undefeated in bloody PK matches in Hoa Son Luan Kiem. With a fighting force of nearly 4 million, Snake always makes opponents wary and afraid with self-destructive phases or let pet "embrace bombs" win quickly.
During his livestream, Snake continuously defeated his opponent within "a few notes" with a force second only to the account of gamer Tiggg. Snake's Bang with very tough resistances and direct hits against gamers, has won and collected a lot of lucky money, and "genuine" items.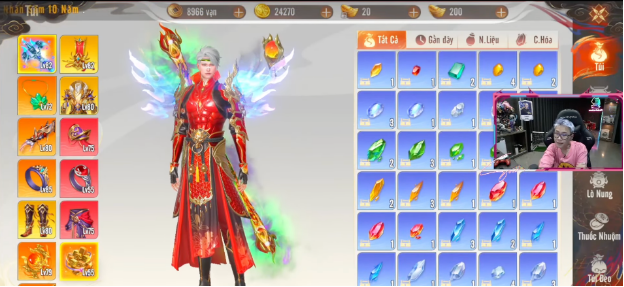 With only small revelations in the livestreams of QNT and Snake, it can be seen that Thien Long Bat Bo 2 VNG is always the place of fierce competition of the gaming community. The perfect world of Thien Long has quickly become a land of crouching tigers and hidden dragons with the appearance of a series of masters. The presence of these Top Servers makes the Gypsy war more fierce and dramatic than ever.
Gamers, let's immediately join the Guild and experience the new version of the Four Great Thien Longs with a series of interesting updates such as: Thien Long Phu, Tinh Duc Equipment, … or participate in the Hoa Son Luan Kiem tournament, The Sword of Thien Ha is only available at Thien Long Bat Bo 2 VNG. Let's explore the Thien Long world with QNT and Snake to soon become the Top 1 Server!
See more information here:
Home page: https://tlbb2.vnggames.com/
Download the game here: https://tlbb2vng.onelink.me/DxVt/Kenh14
Fanpage: https://www.facebook.com/tlbb2.vnggames
Learn more: https://tlbb.vnggames.com/