If you're a Kimetsu no Yaiba fan, you'll definitely notice something special. That is, the Pillars do not wear identical uniforms like the other members of the Demon Slayer Corps. Why is that?
In Kimetsu no Yaiba, the Pillars (Hashira) are the nine strongest demon-slaying swordsmen. They are the highest-ranking members of the organization and are second only to the leader.
Pillars often wear Haori over their uniform, which is a traditional Japanese coat. These Haori are not only stylized for aesthetics but also represent the unique breath or personality of each Pillar.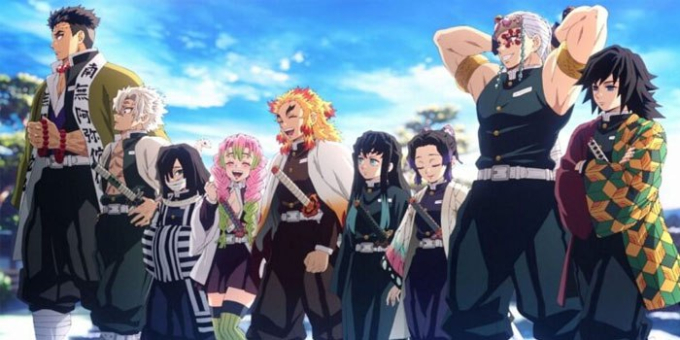 For example, while some Pillars, such as Muichiro Tokito and Tengen Uzui, choose not to wear Haori, others have unique outerwear patterns that reflect their specific fighting style.
The Demon Slayer Corps' standard uniform is made from a material that is both lightweight and durable, inspired by the Gakuran uniform, complete with hakama pants (Japanese-style wide-leg pants) and a white belt. What's interesting is that each Pillar puts their own personal touch on this basic uniform.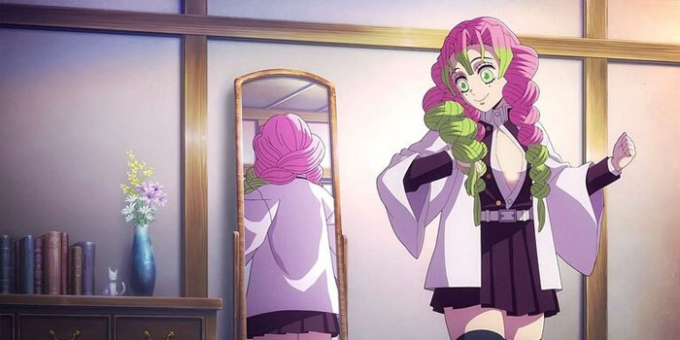 In addition, this uniform is also freely adjusted by the Pillars to suit personal preferences. For example, Tengen Uzui not only removed the sleeves but also wore gold bracelets on his biceps and wrists, combined with fingerless gloves. Or like Mitsuri Kanroji, she replaced her hakama pants with a pleated skirt and green socks, adding a feminine touch to her outfit.
Then, like Sanemi Shinazugawa and Gyomei Himejima, they like to unbutton their shirts and wear more comfortable clothes.
So what does it mean to customize Demon Slayer uniforms for each Pillar? Uniform changes aren't just stylistic whims, they're a way to express each Pillar's unique personality and abilities. Every detail, from the golden buttons to the fabric choice, highlights the uniqueness of these elite demon hunters.