Coolie is an old word, used to refer to laborers who carry heavy loads or carry heavy loads. The loris is also the name of an animal without a tail or with a very short tail, small ears, large eyes that are very close together, limbs adapted to a tree-climbing lifestyle. They are active at night, curling up to sleep during the day. Therefore, many people misunderstand that the above-mentioned occupation comes from or is related to this animal.
In fact, coolie is a loanword from the French coolie (or cooli, cooly, kuli, quli, koelie,…) referring to a century-old unskilled slave or manual laborer of Asian descent. 19 early 20th century.
The forerunner of the French word coolie is colles/coles (borrowed from Portuguese, first used in French in 1638, referring to the kuli, a lowly class in the Goudjerate/Gujurati region of western India) , colys (in 1666), coulis (in 1758).
In addition to the above two meanings, coolie is also the name of a tree species. The loris tree grows scattered throughout the mountains in our country, of which it grows most in the Northwest mountains such as: Lai Chau, Son La, Lao Cai, Dien Bien, Hoa Binh…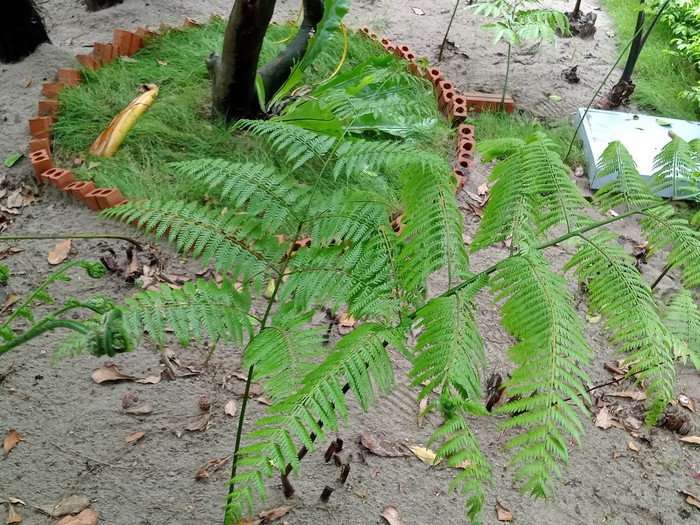 The tree has a low height (trees grow on the sides of the road or on the edge of the forest) but sometimes up to 2.5-3m in deep forest areas. Large leaves with petioles 1-2m long. Leaf blade 60-80cm wide. Under the base (stem side) there is a thick layer of yellow and glossy hair, people often take this hair to stop bleeding very well. Looking out, the trunk of the tree will resemble the shape of an animal, so it is called Coolie hair.