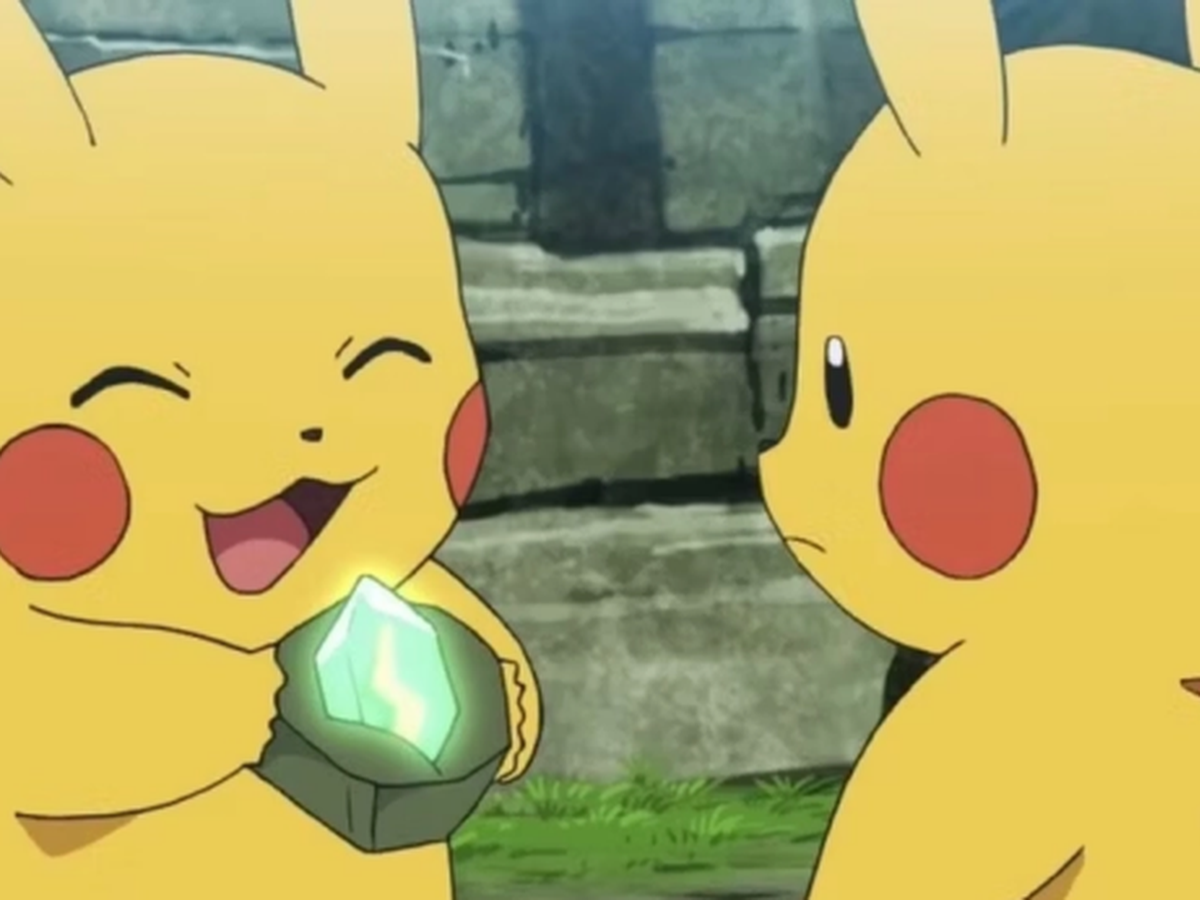 Pikachu was one of the original 151 Pokemon introduced in the original game since 1996, and quickly became an iconic character, the brightest star, present in every anime, card game, and store. dozens of other products based on Pokemon by Nintendo. Especially with the anime version, Pikachu has become an icon, an irreplaceable character in Ash's journey.
'Then, why doesn't Ash's Pikachu keep evolving?' This is a question that many Pokémon fans have asked and debated for years. Some people think that Pikachu did not evolve to fit the scenario. Pikachu wants to express himself without evolving and still be able to win. Others think that Pikachu will lose its cuteness and this will affect the marketing element of the whole Pokémon brand. Although, there have been many answers given, but a perfect answer for this answer still no one knows.
After all, the Pokémon anime is simply advertising the game. It not only introduces viewers to the main characters and plot of the game, but also introduces some basic elements related to Pokémon. Animated films not only provide interesting or entertaining stories, but also explain the lessons and the value that follows.
Why did Pikachu refuse to evolve for the first time?
The first time Pikachu had a chance to evolve was in episode 14, season 1 called 'Electric Shock Showdown'. In this episode, Ash was mocked by Lieutenant Surge for not evolving Pikachu to make it stronger as soon as possible. To prove this, Surge used Raichu himself to defeat Pikachu.
Later, Ash and Pikachu were given an evolution stone. Both thought and made a decision: Without it, they could still win against Surge. Indeed, Pikachu and Ash were able to defeat the real Surge without evolving. However, according to many, that is not the real lesson learned after this episode.
The lesson here is how Ash managed to win without evolving. Pikachu, with the advantage of speed, was able to defeat Surge's Raichu with attacks like Agility or Quick Attack. Raichu, due to his early evolution, was unable to learn these skills. From here, Ash's Pikachu gained the advantage and won.
The difference between Pikachu and Raichu is also built from the mechanics in the game. Some skills can only be learned when the Pokémon evolves slowly, especially with evolution stone Pokémon like Pikachu. After becoming Raichu, it can no longer learn Quick Attack. Therefore, the fact that Ash and Pikachu decided not to use evolution stones was an important factor in their victory.
So why does Pikachu continue to refuse to evolve?
By defeating Raichu, Pikachu has proven that it is as capable as Raichu, so evolution is no longer something that matters. It leaves a lesson for viewers that, there is no need to be too forceful, but slowly learn and improve yourself.
Besides, the evolution of Pikachu will also make it lose its cuteness and popularity. This will make the cartoon no longer meaningful, as it is used to attract players to Pokémon games. Therefore, Pikachu also never chose to evolve in later episodes. Although this does not bring any lessons to the audience, it is what makes the audience who have watched Pokémon from the first parts very satisfied.