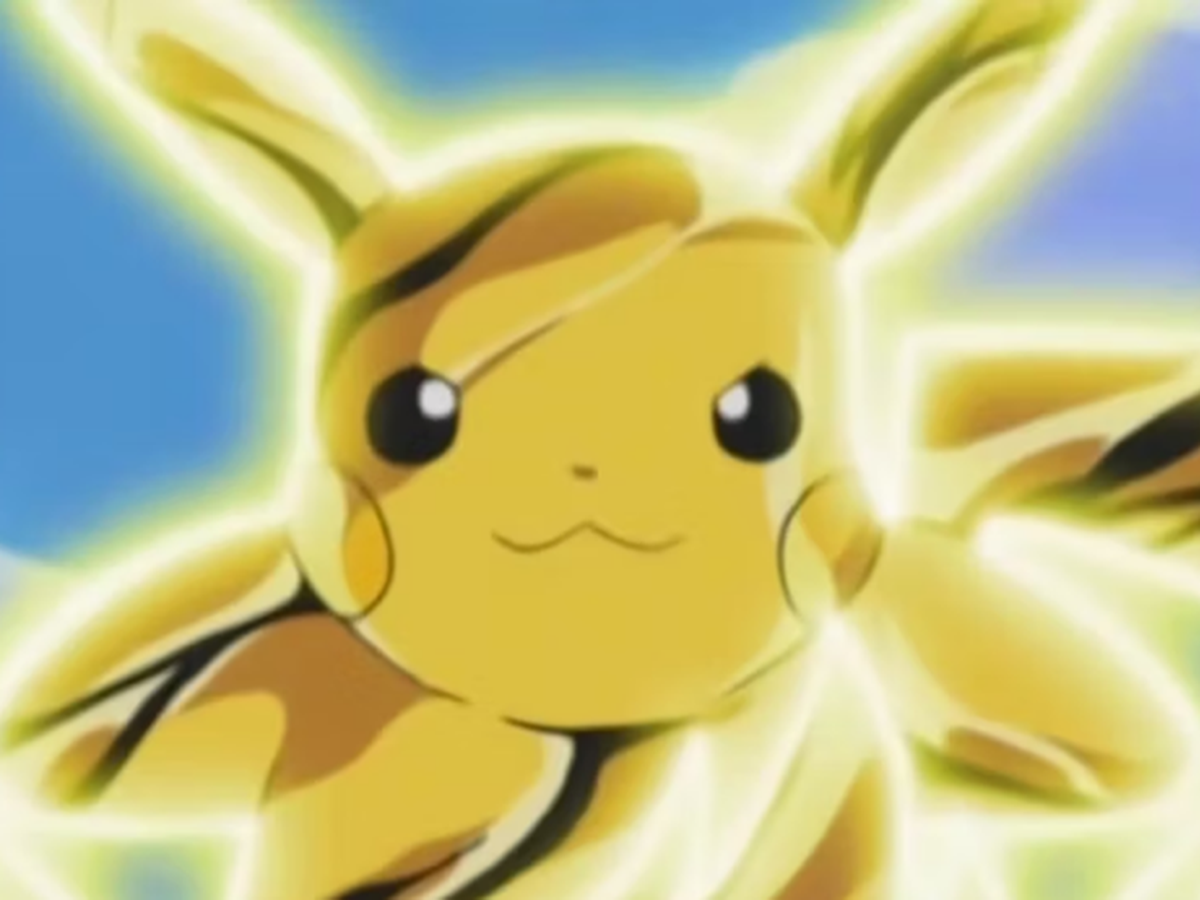 Referring to Ash, viewers will definitely remember Pikachu – the divine golden-haired electric mouse that has carried from season to season of the Pokémon world. Starting from when the two didn't like each other at all, now Pikachu is Ash's irreplaceable friend and always sticks to him. Every time Ash "transfers his residence" to a new continent, Pikachu is present by default without any reason.
Because he has been with Ash for so long, Pikachu must have had a lot of combat experience and become difficult to defeat. However, that is only true in theory. Each time he crosses a new land, Pikachu becomes weak and is defeated by unevolved Pokémon or inexperienced trainers. Although fans believe this is to make the movie less boring, there are legitimate reasons for this to happen.
Pikachu has been weakened in the Hoenn region
Having watched the anime, viewers will like a character from weak and gradually gain experience and become strong, but not many people like strong characters from the beginning. Since Ash and Pikachu have always lost and have something new to learn from each loss, he will eventually… win. However, when things happen like that, the Pokémon cartoon will repeat and be very boring, because no one can defeat Pikachu anymore.
To change this, the filmmakers created some script details to reduce the power of the electric mouse. During the 5th season in the Hoenn mainland, Ash unexpectedly lets Pikachu be captured by Team Rocket on a boat. This time, the villain group used magnets to coerce Pikachu. With this, they drain the power of the electric rat and make Pikachu sick. For an Electric-type Pokémon, encountering a magnet clearly brings an unpleasant consequence.
Eating too much current makes Pikachu 'overloaded'
Ash and Pikachu often encounter a series of bad luck when traveling to the new continent. In the first episode in season 14, the golden electric rat once again had bad luck in the Unova region. Upon arrival, the two were struck by a strange dark cloud in the sky. Then, the legendary Pokémon Zekrom repeatedly thundered on the ground and Pikachu was hit by that thunderbolt.
This severe loss of strength was later confirmed when Pikachu was defeated by a weak-looking Snivy. Although the mechanics for Pokémon to become stronger don't work in the anime the way they do in the game, fans often punish Ash for this unthinkable strange loss.
This shock greatly weakened Pikachu and was defeated by a Snivy. Although the mechanics in the Pokémon game were not applied to the anime, fans still criticized Ash mercilessly.
Although many fans were extremely upset by this event, this is actually a reasonable detail for Pikachu's weakness. From here, Ash and Pikachu have to overcome many difficulties and then become true champions.