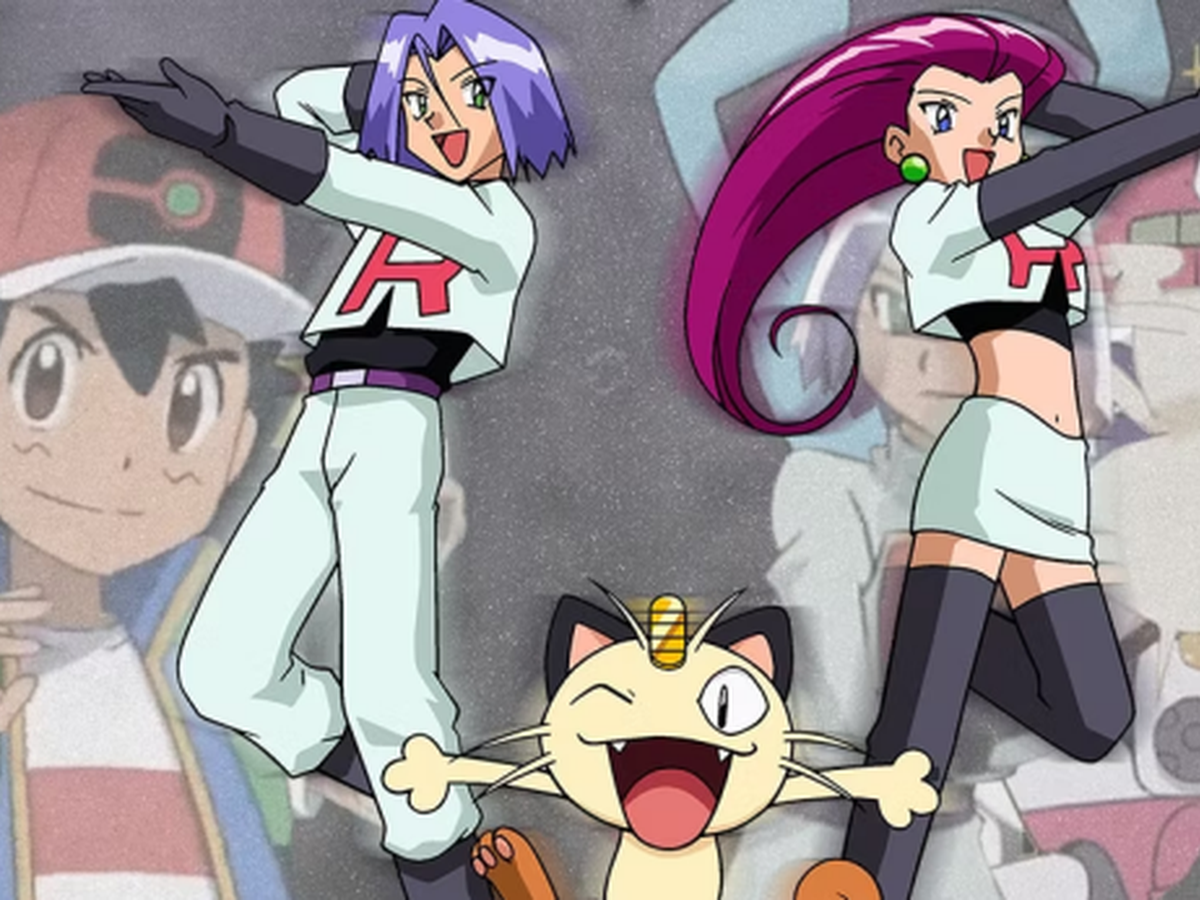 For a long time, two members of Team Rocket, Jessie and James, have always been Ash's 'enemies'. Wherever he goes, they will always find Ash in some way, even though they are always blown away after each battle. Basically, Team Rocket is equipped with many 'toys' to track down Ash, but it is difficult to find him all the time.
Apparently, Jessie and James had certain ways of tracing the group of friends. Although always being blown away after each defeat, the destination of both the main character and the villain group is still the same place. So, how did Team Rocket do it?
Why does Team Rocket keep running into Ash?
Most likely, Team Rocket has always been able to find Ash for a long time because his plan has not changed. Ash always wants to fulfill his dream, beat all the best trainers, get all 8 badges and then participate in the Pokémon League tournament.
What this villainous guild has to do is find the nearest city and his best transportation plan. Even if they were kicked, Jessie and James just had to… wait at the next gymnasium to see the group of friends again. They just need to be a little faster than usual and the prey will appear in front of them again.
This method of tracking applies not only to Ash, but also to his companions. Dawn and May have always been interested in Pokémon Contests, so the Rocket Team can turn there and find them. Jessie is also a fan of these competitions, so if your group doesn't turn by, Team Rocket will be there.
The fact that Ash stays in one place makes Team Rocket's work even easier
Later on, things got even easier with Team Rocket in the Sun & Moon section. From here, Ash was mostly in one place – Professor Kukui's Laboratory. If Team Rocket wanted to know where Ash was going next, they could simply keep track of each of those places.
Moving on to the Pokémon: Journeys section, things are a bit more difficult with the rocket team. Ash may be in Professor Cerise's lab, but he can also wander to more distant continents like Sinoh for example. Basically, chasing Ash in this part is also more difficult because Team Rocket doesn't have a lot of money. At times, they had to use human power when using the Magikarp submarine to operate in a way… pedaling with their feet.
As long as Team Rocket is determined to find Ash, somehow, they always will. No matter how hard it is, no matter how defeated, Jessie and James always have a way to find Ash. This group of villains will literally follow this boy to the end of the world for only one thing – Pikachu.