Reze is one of Chainsaw Man's best-written characters, a compelling villain who represents everything that's wrong with Denji's life.
Despite only appearing briefly in the story, Reze leaves a strong impression. She is a hybrid demon sent by the USSR to steal the heart of Denji, Pochita. Reze went through harsh training to pretend and seduce Denji with fake flirting, to the point where she could blush at will to mimic romantic feelings.
Reze's plan worked, and Denji fell in love with a fake version of herself, Reze working at a cafe as an innocent teenage girl. Chainsaw Man's story has revealed very little about Reze's true personality, as she has no flashbacks to show her upbringing or how she came to be with the bomb demon, so Chainsaw Man fans just knew Reze like Denji knew her.
That tragic aura of mystery makes Reze feel like a true villain but also a victim, proving that anyone with enormous demon-based powers is capable of being used as a tool. , by Makima, USSR or anyone else. Reze is willing to die for his mission, torn between duty and his growing desire to truly connect with Denji and even elope with him.
Reze was dropped from Chainsaw Man's story when other characters like Makima and the gun demon took over the story, but fans haven't forgotten about her, and with how Quanxi recently returned in the Chainsaw Man manga, fans can hope that despite everything, Reze can also return. And for many reasons, she would be welcome.
Why do Chainsaw Man fans like Reze?
Reze did more than provide some exciting, explosive fight scenes in the Chainsaw Man manga, although she did a good job of that. Chainsaw Man manga fans love Reze despite her being a villain because she presents emotionally resonant themes and she fills an important gap in the character arc and Denji's personal growth.
Denji was introduced as an misunderstood loner who didn't fit in anywhere, both before and after fusing with Pochita to become Chainsaw Man, and fans felt bad for him. Even with Power as his twisted foster sister, Denji still needs someone to truly understand him as an equal, and that someone is Reze. That helped elevate Reze to best girl status in the eyes of many fans, surpassing more heroic characters like Power, Himeno, and Kobeni.
Reze, as a rare demon hybrid used only for her fighting prowess, understands and can empathize with Denji in a way that even Power and Kobeni cannot, and Denji needs that more than he we realize. Denji still feels lonely even with his new colleagues and friends, and he never really feels like it's okay to be his weird self even when surrounded by demons and swords. doctor. Reze changed all that, confirming Denji as a demon hybrid should not be misunderstood by becoming one, and Reze's fake flirting and beauty were just pluses.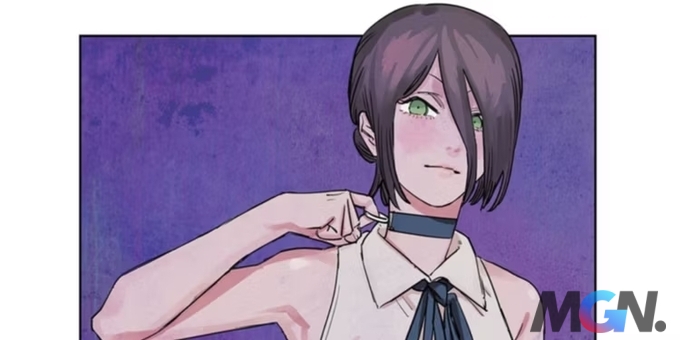 Although Denji is still infatuated with his mistress Makima, it is clear that Makima will never reciprocate those feelings, and even the desperate "dog" Denji must feel disappointed by that. He needed a two-way connection with a lovely girl, and he got that in Reze, not Makima, Power, or Himeno. It was the first time Denji personally had a real girlfriend, giving him something he had always wanted.