Have you ever had to spend time accessing Task Manager to see how much system resources your PC is consuming? There is a simpler and faster way. Microsoft has just added new widgets (widgets) on Windows 11, allowing you to monitor CPU, GPU and RAM activity in real time, as well as accurate numbers on how much system hardware is being used. and the performance of that hardware in real time with just one click.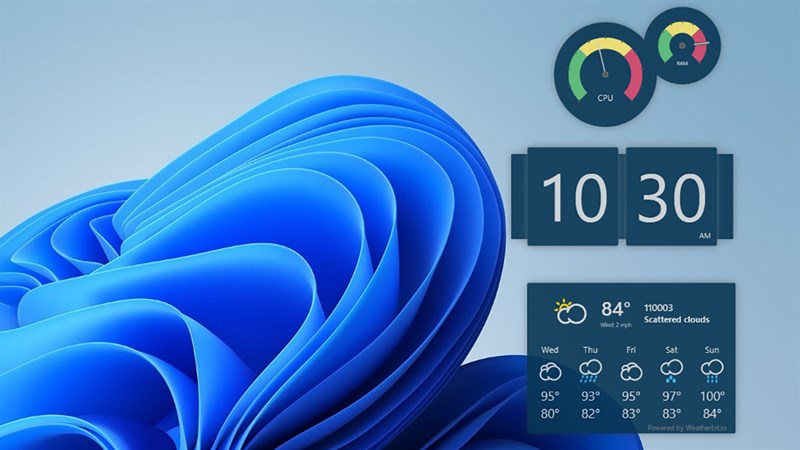 Previously, all this data was only accessible in Windows' task manager, specifically in the Performance tab or through the Game Bar. However, now, all that data has been included in the widget table by Microsoft. Here you can also end the processes that are consuming the most resources, monitor the GPU temperature, switch between graphics cards and network adapters, and more.
This new feature is currently in beta testing with a closed user community, but will certainly be rolled out to the masses soon in the next few days or weeks. To add these new widgets to your system's widgets tray, simply open it up — if it's available, you'll see a small message asking you to check out some of the newly added widgets. Then, once you've added the widgets to the widgets panel, you can simply look for the CPU/GPU/RAM option, depending on what you want to monitor.
When you're done, you'll be able to monitor your system's performance using the utility tray – very handy. In addition, there are rumors that Microsoft is about to allow people to place widgets directly on the Windows desktop.