Going into the match against Team Liquid, although this is an important match for GAM Esports, in reality, not too many spectators have faith in the VCS representative. The yellow and black shirt team played disappointingly in the first two matches of the Swiss round while TL caused more or less difficulties for T1. However, in the end, GAM won convincingly to continue raising hope at this World Championship.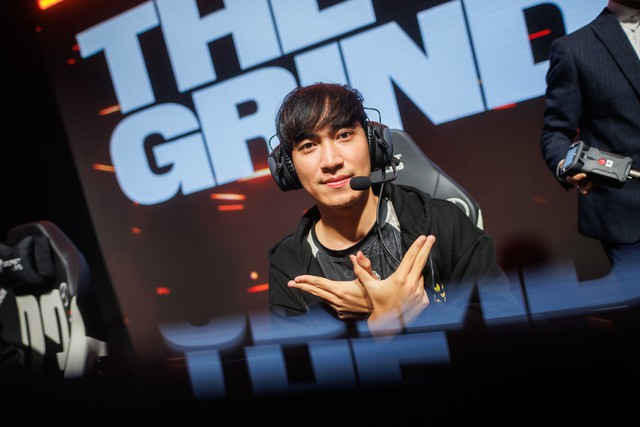 GAM excellently won against TL
In particular, with the victory over TL, GAM once again set a new achievement for VCS teams. Specifically, for the first time in the history of VCS and Worlds, a team from the Vietnamese League of Legends scene was able to defeat a Major team in a BO3 match in the Main Event round of the tournament. Previously, TW excellently won the BO3 against Team BDS but that was just the Warm-up round.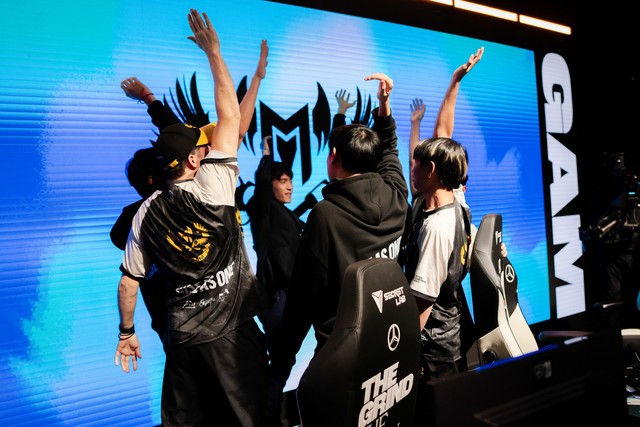 GAM is the first VCS team to win against a Major team in a BO3 match of the World Championship Main Event
In addition, in the last 2 years, GAM has really made the World Championship champions worry. At Worlds 2022, GAM defeated and directly eliminated Top Esports back home. Because, before losing to GAM, the first ticket in their group that year belonged to Rogue – the team with a 4-0 winning record (as of before the GAM – TES match). The remaining ticket is the competition between DRX – TES. But when TES lost to GAM, their win-loss difference was 3 losses – 1 win. DRX then had no trouble taking down RGE and GAM. It was the match DRX won against GAM that officially extinguished all hopes of TES when DRX's score was now 4-1. TES then owned two World Championship champions, Tian and JackeyLove.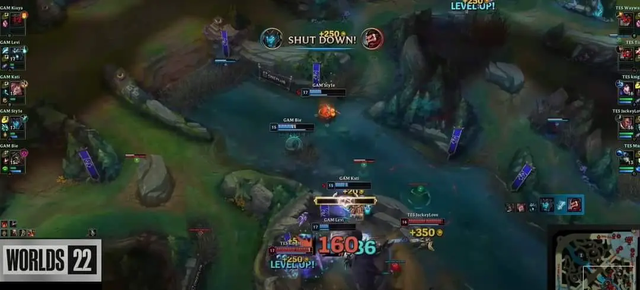 GAM wins TES at Worlds 2022
In 2023, once again, GAM will "send" the World Championship champions home and this time there are two people, including Pyosik and CoreJJ. It can be said that GAM is also the first representative from a small region (VCS) to do this for 2 consecutive years at the World Championship. At the same time, Levi overcame 3 Jungles that won the World Championship within the framework of official international tournaments, including Tian (World Championship 2022), Jiejie (ASIAD) and Pyosik (World Championship 2023).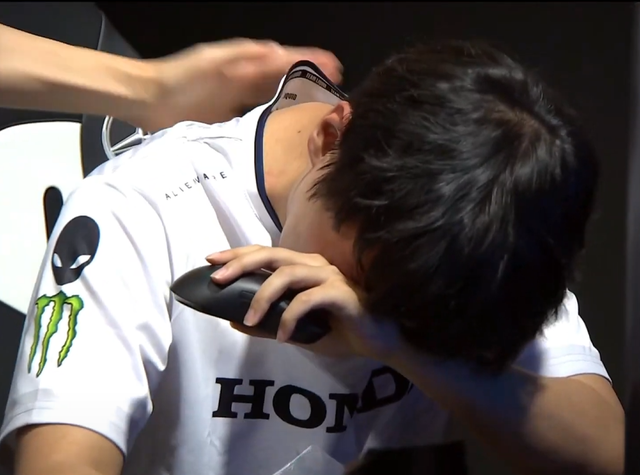 Pyosik is the defending World Championship champion but was eliminated by GAM
Up ahead, GAM and Levi will clash with DK – the team that also won Worlds and their Jungle, Canyon, is still there. If they surpass DK, it can be said that GAM will become the most special team in World Championship history even if they cannot win the championship.