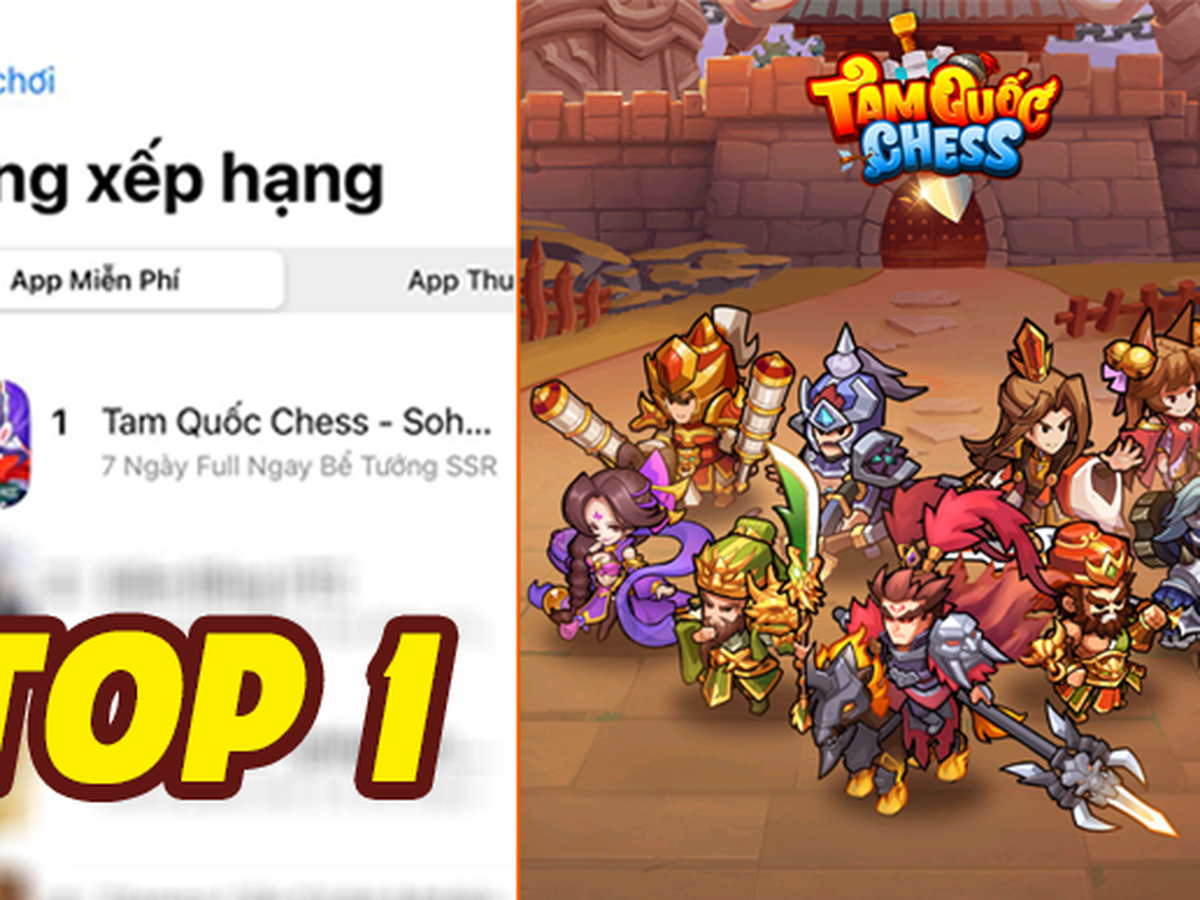 Three Kingdoms Chess has a successful debut and initially has significant achievements. If you do not know, in the new products launched in February, Three Kingdoms Chess is a name that attracts a lot of attention. from the gaming community thanks to the interesting gameplay. Even after a few hours of launch, this game has occupied the Top 1 position of strategy games on the App Store until now.
Download game: https://tqchess.onelink.me/RCHt/PR
In the context of the Three Kingdoms general card genre showing signs of saturation, Three Kingdoms Chess has brought a new style, easily impressing and stimulating players to try it out. Although still keeping the style of collecting generals, fostering generals and fighting generals in many PvP – PvE activities, the beauty of Three Kingdoms Chess lies in the way it is expressed, delicately combining some characteristics of the "dignity chess" genre. very attractive.
Tactics and winning and losing results in Three Kingdoms Chess are affected by a number of new factors (Ethnicity / system, how to reverse the squad, how to counter assassins …). The generals also move faster, move flexibly, standing positions create an advantage on the 15vs15 arena instead of the usual 6 cells like other games of the same type.
Besides, one of the highlights of Three Kingdoms Chess is the Chieu Hang mechanism. In a word, every time a player wins a stage against the Boss, if Chieu Hang is successful, the player will always own that champion. This is a unique bonus mechanism that gives gamers more opportunities to collect stronger champions, and stimulates them to participate in activities excitedly.
The graphics of the Three Kingdoms Chess are not excellent, realistic, but are considered to be suitable for the genre as well as the preferences of gamers in this series. Creating a lovely chibi-style character makes the experience more pleasant, and also provides a space for players to focus more on tactical exploitation.
Three Kingdoms Chess offer is also highly appreciated. In addition to the free recruitment ticket received by logging in or clearing, doing quests, the first day of playing the game, the player will receive 1 Special Recruitment Ticket that allows that spin to become infinite, returning depending on the time of day. I mean, when the champion you like comes out, receive and add the right key pieces to the squad. Currently, Trieu Van is the most sought after champion in this round.
There will be many exciting activities waiting for players in Three Kingdoms Chess. Experience today and build the strongest squads!