At the present time, the Swiss round has passed more than halfway and the first names participating in the Quarterfinals of the World Finals (World Championship) 2023 have been revealed, namely JD Gaming and Gen.G – two Top candidate for the championship. However, there are still many good players who are ready to continue, such as T1, LNG Esports or G2 Esports, Weibo Gaming… The upcoming matches will be very popular and considered as the last opportunities. for teams to gain the right to self-determination.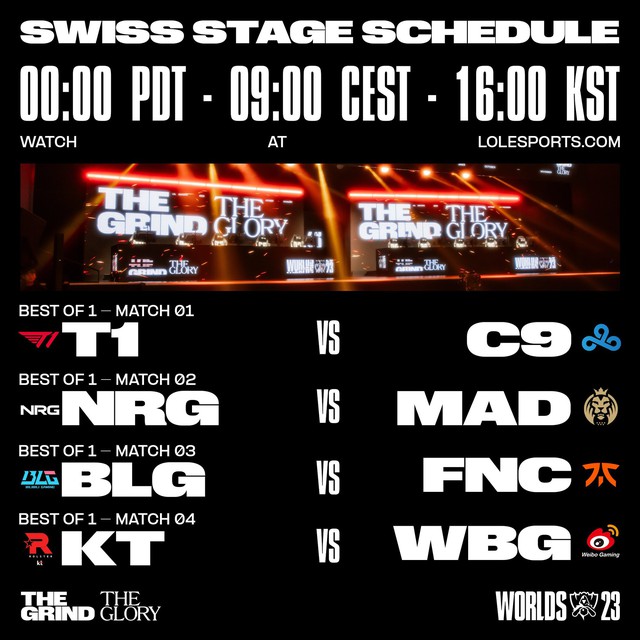 Teams still have the opportunity to compete for a place in the Quarterfinals of the 2023 World Championship
But besides the professional factor, another notable thing is that thanks to the changed format, World Championship 2023 is clearly attracting audiences. There is no need for the Swiss round, right from the Start-Up round, there have been many million-view matches recorded by the Esports Charts website. In particular, GAM Esports is also currently the team with the highest number of views at Worlds in VCS history thanks to the match against Gen.G (total 1,520,972 views).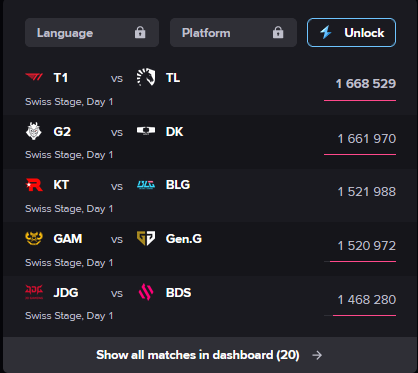 GAM has "huge" views
But recently, the matches at the Swiss round have shown that it is T1, not any other team, that is truly the "view bait" for Riot, as the audience has assumed for a long time. According to statistics from Esports Charts, T1 is the team that owns the 2 matches with the highest views of World Championship 2023 up to now. Among them, the match against Gen.G is the highest (1,841,726 views) and the second is the match against Team Liquid (1,668,603). Worth mentioning, both matches were BO1. Meanwhile, the BO3 match between G2 – Gen.G only reached 1,601,329 views – ranking fourth in the top 5.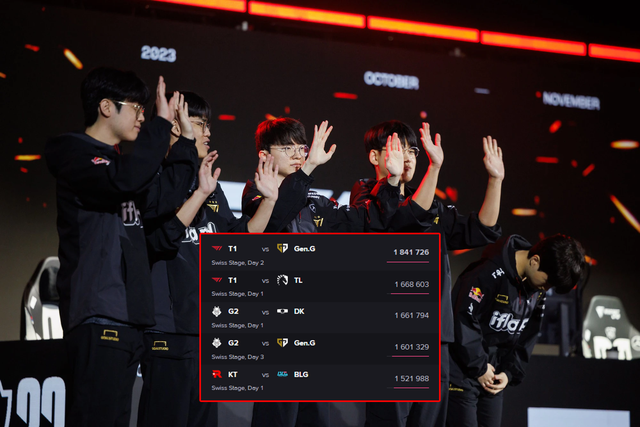 T1 is truly the team that attracts the audience for Worlds 2023
It can be said that T1 indeed still retains its eternal attraction in the League of Legends village, even though currently, they are no longer considered a championship candidate. Not to mention, Riot itself also contributed to "buffing" T1 when this team (once again) was chosen as the visual of the 2023 World Championship introduction clip. This once made T1 fans feel uncomfortable when JDG, Gen.G are the regional champions and were chosen as candidates for the title at this year's Worlds.