In professional League of Legends, especially in the highest level international tournaments like the World Finals, an item upgrade will bring certain benefits and negative aspects. In particular, sometimes the players have to make choices that really suit the game situation, but of course, mistakes cannot be avoided. Therefore, equipment can greatly affect the outcome of the match, especially when the players' levels are equal.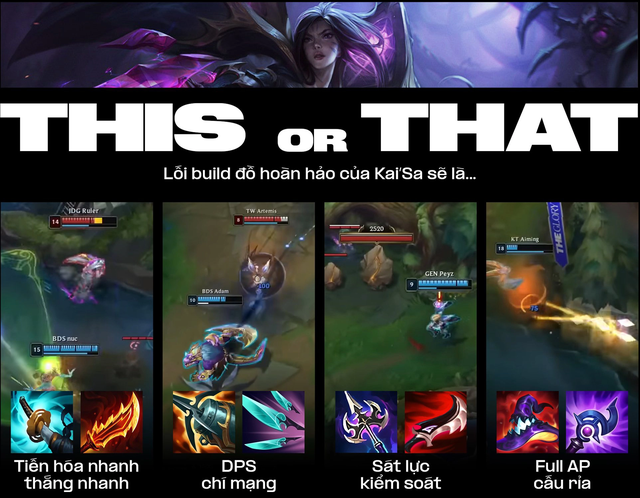 Equipment can greatly affect the outcome of the match, typically Kai'Sa's diverse item build
When the 2023 World Championship was more than halfway through, many viewers began to recognize an item of equipment that could be considered the most "powerful" at present. And it's not a strange name, it's the Condensation Clock – the most important equipment item to upgrade to Angel's Armor or Zhonya's Hourglass. In particular, there have been many matches where the Stopped Clock played an important role in helping to completely turn the outcome of the match. The most recent example is the match KT Rolster – Dplus KIA when there was a situation where at least 4 players from both teams pressed the Clock at the same time during a fight.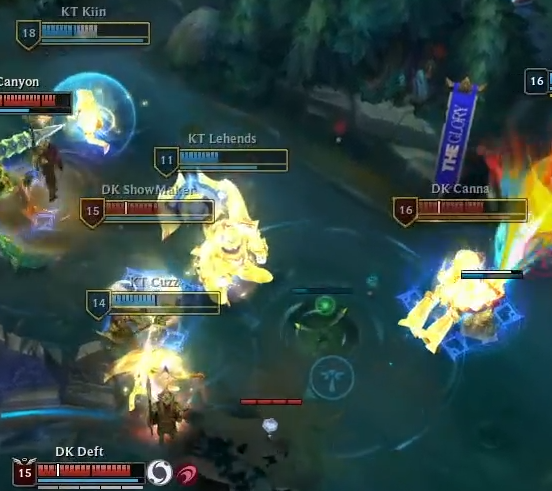 Situation where at least 5 Clocks were used in a fight between KT – DK
Of course, there are many opinions that the time to press the Clock is extremely important. But in the case of professional players with equal levels, "timing" the exact time to use this equipment is very normal. Therefore, the "dominance" of the Clock is undeniable. Many opinions have suggested that Riot either remove the Stasis Clock, or remove/reduce the power of Zhonya's Hourglass.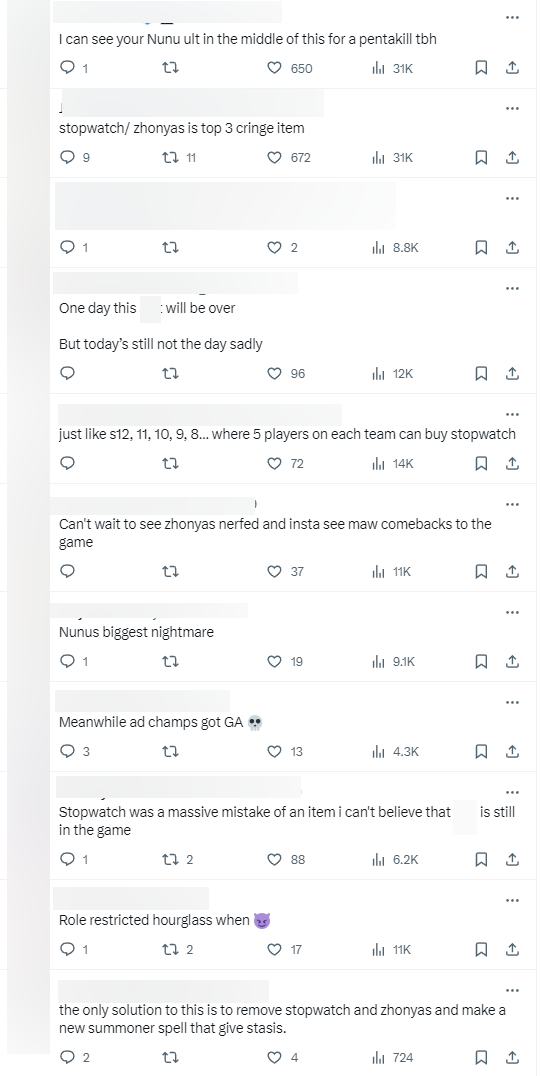 The League of Legends community is also fed up with the current situation of "Game Clock Stopping".
Of course, Riot will not remove an item of equipment that has become essential in matches, especially in the professional arena, because of calls. Riot itself has also reduced the power of Stopwatch, but clearly, with the benefits that the item brings, they are still really necessary for every player, especially in "survival" situations. " of the match.