World Championship 2023 warm-up round schedule: GAM Esports and Team Whales, 2 representatives of VCS Spring 2023, will compete from the Play-in round of the World Finals.
According to the new format of Worlds 2023, the Play-In Round will take place from October 10 – October 15 at LoL Park, Seoul City, Korea. GAM Espsorts and Team Whales, two representatives of VCS, will also compete from the opening round of the World Finals.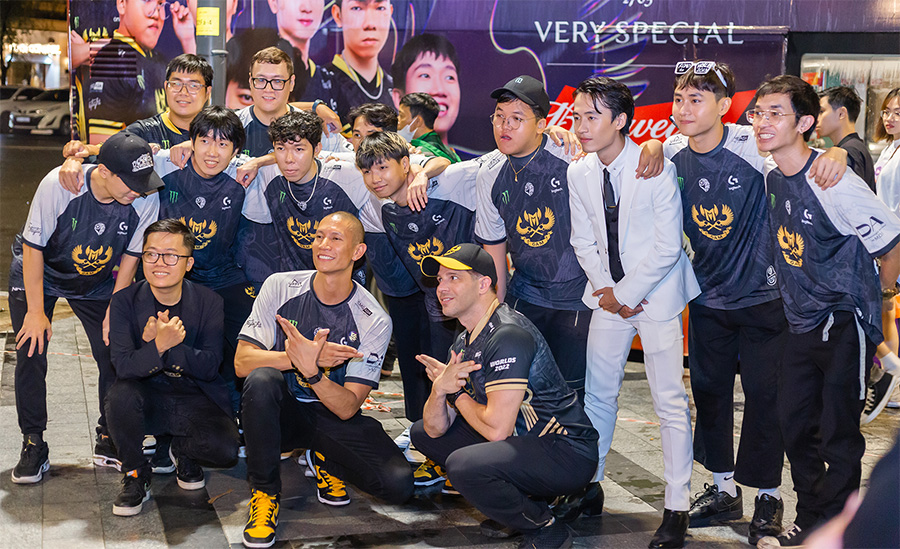 VCS champion, GAM Esports must also compete from the 2023 World Championship warm-up round
The Play-In Round will open the tournament with the No. 1 and No. 2 seeds from VCS and PCS, No. 1 seeds from LLA, CBLOL, LJL as well as the winner of the Worlds Selection Round between the 4th seeded teams of LCS and LCS. LEC. These 8 teams have been divided into 2 groups of winners and losers according to BO3 format. The top team of each group will meet the second place team of the other group in a series of decisive BO5 matches. The winner of each pair of matches will advance to the Swiss Tournament.
Schedule for the warm-up round of World Championship 2203
Time Time Round Group Team Team Results 10/10 14:00 Round 1 A PSG Talon Movistar R7 2-0 17:00 Round 1 A GAM Esports LOUD 0-2 11/10 14:00 Round 1 B CTBC Flying Oyster DetonatioN FM 17:00 Round 1 B Team Whales Team BDS 10/12 14:00 Round 1 of winner A PSG Talon LOUD 17:00 Round 1 of winner B October 13 14:00 Round 1 of loser A GAM Esports Movistar R7 17:00 Round 1 of loser B October 14 14:00 Round 1 – Match Type A 17:00 Round 1 – Type B match October 15 14:00 Round 2 First A vs Second B 17:00 Round 2 First B vs Second A