Recently, a series of group stage matches of League of Legends (LMHT) at ASIAD took place. The focus of attention, of course, is the debut of the Korean League of Legends team. Because, due to missing information, Korean League of Legends could not attend the Road to Asian Games in mid-year. However, in a match with only two opponents, Hong Kong and Kazakhstan, it is not difficult to predict that Korean League of Legends will pass the group stage. People only care about how Faker and his teammates will perform.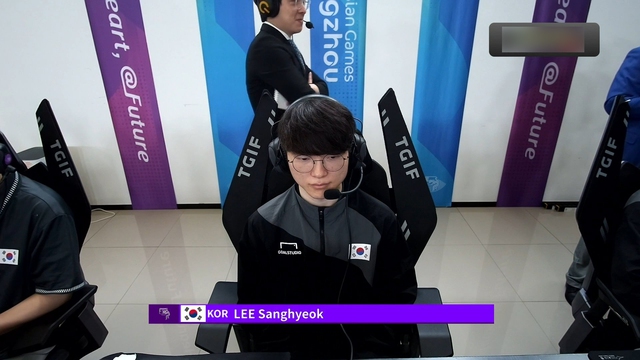 Faker and his teammates had 2 easy wins in the ASIAD group stage of League of Legends
Of course, with the two above-mentioned weak opponents, it is obvious that the Korean players will surpass the opponent with a winning record. In addition, in the match against Kazakhstan with the participation of Faker, Korean League of Legends also achieved the second fastest League of Legends match at ASIAD to date when it ended in just over 17 minutes. In addition, Faker's Yone also "dances" extremely smoothly and he is also the player with the most kills in this match.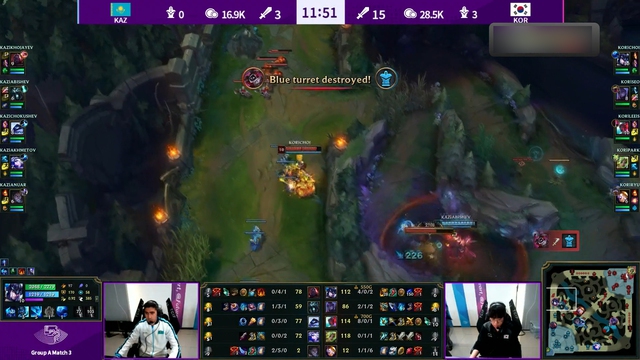 Faker's performance with Yone was "extremely awesome"
However, not only mentioned for his performance with Yone, Faker also had a very… comedic situation. Specifically, Faker has a turret situation with Yone in the Top Lane area and his target is Sion on the opponent's side. However, perhaps due to a moment of excitement, combined with the fact that Yone's health was not much left and the opponent had Burn, Faker did not properly monitor the tower's damage. Then after 2 shots, Faker's Yone was the one who had to lie down.
Faker's "comedy" situation
Of course, this is just an entertaining situation in a game where the players of both teams also understand the outcome. Therefore, moments of "overexcitement" are understandable and certainly will not affect the psychology of the players in the tournament. Not to mention, excitement is rising among Korean League of Legends players, and they don't need to release 100% of their abilities yet. Therefore, perhaps the audience has to wait until the Semi-finals to really see Faker and his teammates demonstrate 100% of their abilities.