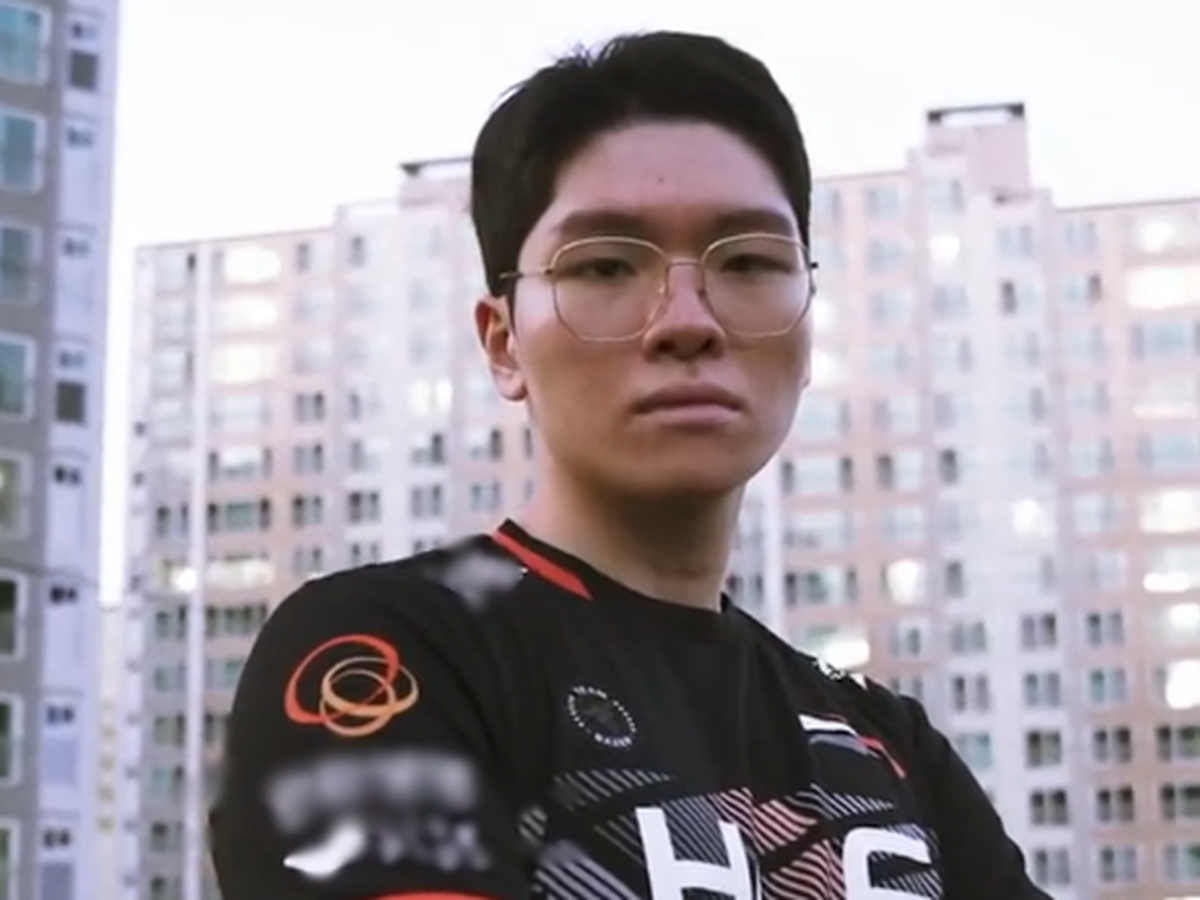 Before week 3 of the 2023 LCK Spring Split took place, HLE was a relatively underrated team. Despite owning many stars, HLE's performance in the previous 2 weeks was quite disappointing. They only got 1 win and received 3 consecutive defeats against LSB, Gen.G and KT.
HLE faces a lot of pressure after 2 weeks of unsuccessful competition – source: LCK
So when facing T1 (the team that is at the top of the rankings), many people thought that HLE would continue to receive defeat. However, at the most difficult time, the stars in the HLE lineup knew how to speak up. Specifically, Kingen had an acting performance to help the home team beat T1 with a score of 2-1.
After the match ended, the League of Legends community lavished praise on HLE's Top laners. "Kingen had a great day. His teleportation was so good that Zeus couldn't do anything. Even in the first loss, Kingen was the one who kept hope for HLE. "- commented one spectator.
Kingen shined brightly to help HLE take down T1 – source: Hanwha Life Esports
Indeed, when looking at HLE's victory, Kingen's role is really too important even though he uses Tank. This player is the key to opening favorable teamfights for HLE with the ability to use Ornn, Sion too well. The spearheads on the T1 side could not help but be discouraged when they could only attack Kingen.
Kingen's great mobility has greatly strengthened his teammates – source: LCK
Winning against T1 will definitely help improve the morale of the HLE players. In their next match, HLE will have to face DRX (the team at the bottom of the table). Hopefully the HLE boys will take advantage of this opportunity to get more victories to compete for a ticket to the LCK Spring 2023 knockout round.