TS continues to have an extremely quality rookie to prepare for the new season.
The 7th place at the recent VCS 2023 Breaking Dawn is TS's worst performance in the team's history. This certainly cannot satisfy coach Archie as well as the team board. One of the reasons leading to the unsatisfactory results of TS comes from the lack of stability in the personnel of An Tan Tan.
Especially the jungle position when last season TS used a total of 4 members in this position. Towards the new season, TS will definitely have to make changes in terms of personnel to have a stable and in-depth line-up to be able to achieve the team's goals.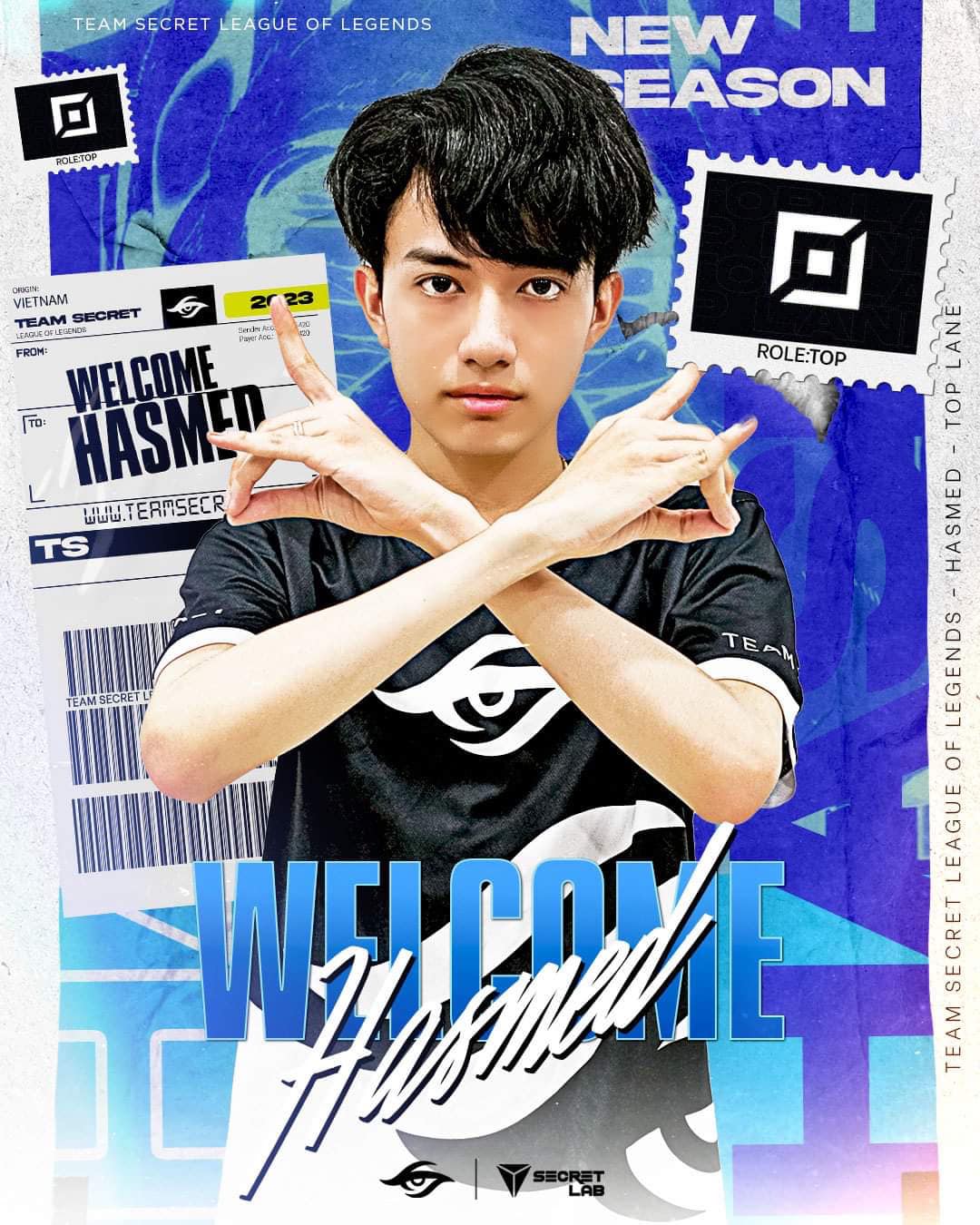 Hasmed is TS's first rookie in the new pre-season transfer window
After saying goodbye to two junglers Penguin – Sorn and bringing them to the top lane Hasmed, TS recently continued to welcome another rookie. Taki – former SGB player officially docked TS and reunited with his teammate Hasmed at Hidden Secret Church.
"[ Bí mật số 2 ]
Welcome Taki to Team Secret!
Preparing to enter the new season, Secret Vietnam officially successfully recruited Secret Taki player, in the role of "Support".
Not wanting to talk too much about the past, Taki of the present has really shown us bravery, effort, hard work, sincerity in every action and word.
With skills, gameplay as well as experience, Taki's from domestic to international arenas. This is definitely one of Team Secret's strongest weapons in the VCS 2023 summer journey!
Secret will be a suitable destination for Taki to trust and try to devote herself to in the future.
Once again "Welcome to our team!" – Fanpage Team Secret posted.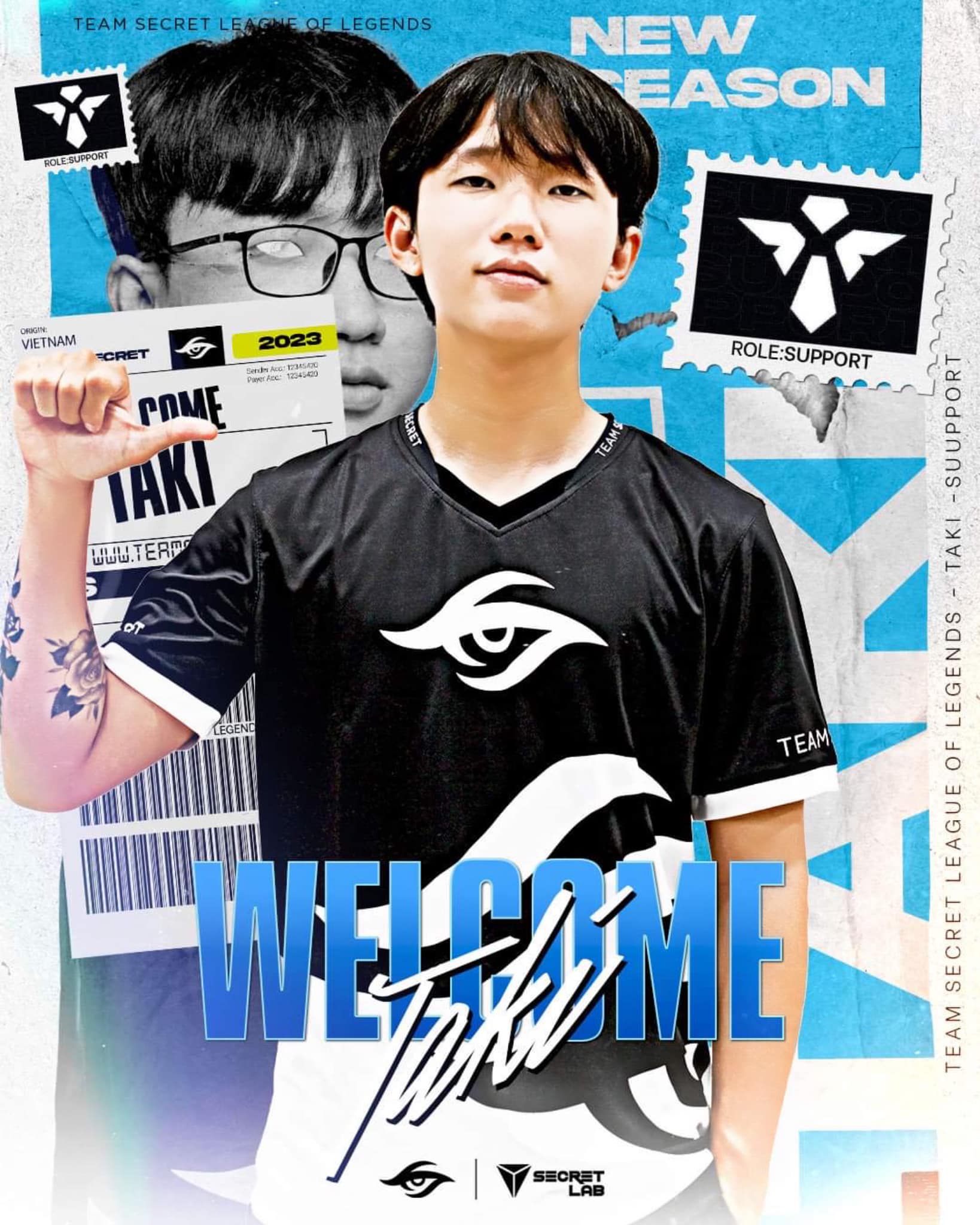 Taki joined TS after breaking up with SGB
Joining TS, Taki is sure to have a position in the main lineup when Xuhao has retired as Analyst. With the current force, TS is fully capable of competing for a position in TOP 4.
Please continue to read Game8.vn to not miss the hot news of domestic and international League of Legends.