The tactical role-playing game 3Q – Three Kingdoms Chi Ton of GAMZ Publisher officially opened early registration on Google Play and Appstore, revealing the first launch information in Vietnam via the early registration page. .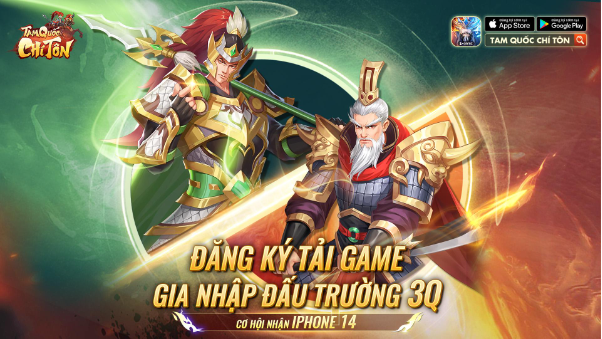 The first images of the Three Kingdoms Chi Ton have just been revealed by GAMZ.
"Put bricks" Three Kingdoms Chi Ton before the launch at the link: https://tamquocchiton.vn/, experience the super "sticky" General Match minigame, players have the opportunity to receive a series of attractive gifts, including iPhone 14.
Quick fight – Play fast to win iPhone 14
As a tactical card game product revolving around the journey of conquering the battlefield of 100+ famous 3Q generals, Tam Quoc Chi Ton has a unique "fast-paced" gameplay and top-notch tactics with a 6vs6 formation.
Fast, strong combat speed helps players to quickly win, experience "combat" smoothly and quickly without consuming too much time and energy. Instead, players will determine victory and defeat through the ability to control soldiers in each battle, combine squads based on equipment, tactics, gods, skins, … of each general and even Weather factors should also be taken into account.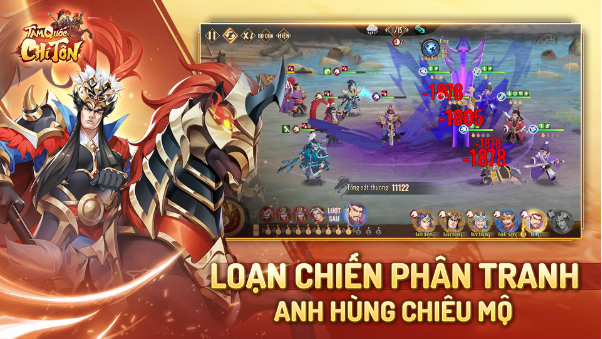 Currently, GAMZ has not revealed the official release date of Three Kingdoms Chi Ton, however, the community can participate in a series of exciting events waiting for this 3Q RPG title to be released.
The 3Q general match minigame with an iPhone 14 prize and a series of attractive gifts, totaling up to VND 100 million, is welcoming the top racing community at the Three Kingdoms Chi Ton landing.
Lots of activities, waiting to discover
Expected to launch in early June 2023, Tam Quoc Chi Ton "teases" the gaming community with many unique features and activities. It can be said that this is a game for players who like to discuss the Three Kingdoms, love PK blood and conquer with brothers.
Gamers who experience the Three Kingdoms will participate in inter-server PK arenas such as the Great Martial Arts Congress, Dien Ky Tai Ma, Battle Points, … and race to the top to win the title of Supreme Hero to receive. attractive rewards.
On a larger scale, players can join the guild to participate in the Bang Campaign, Luong Luong, Bang Chien, go to the supplement, … every day.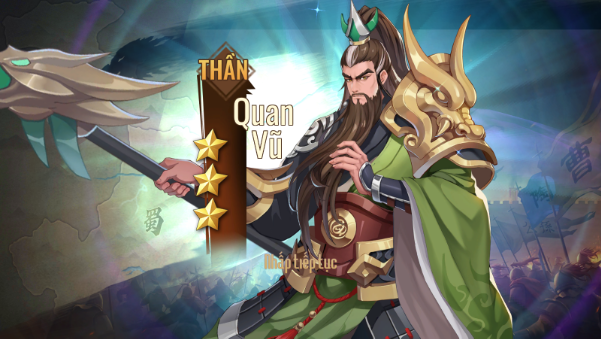 The game has sharp graphics, beautiful character creation.
"Swift to experience more, that's the motto Three Kingdoms Supreme brings to players. This product has received many positive feedbacks from Korean, Taiwanese and Chinese gamers. We believe that Vietnamese gamers will welcome and love the Three Kingdoms Chi Ton like that." – NPH GAMZ shared, promising to reveal more information and new features of the product in the near future.
Some other pictures of the Three Kingdoms Chi Ton: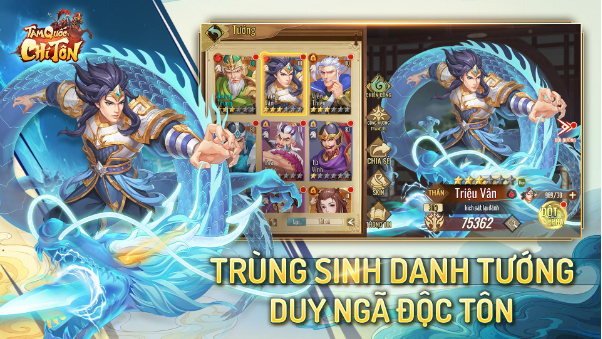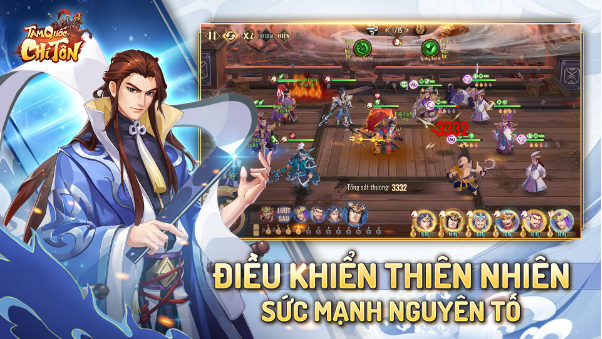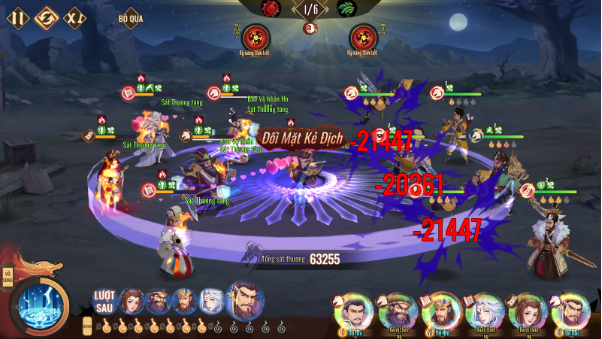 Get giftcode and join Tam Quoc Chi Ton community at:
Facebook: https://www.facebook.com/tamquocchiton.gamz
Tiktok: https://www.tiktok.com/@tamquocchiton.gamz